This feature is a way of adding users to tickets to keep them 'In The Loop'.
The following describes how to add subscribers to tickets.
---
Overview
You'll firstly need to drag the Ticket: In The Loop component onto the ticket form: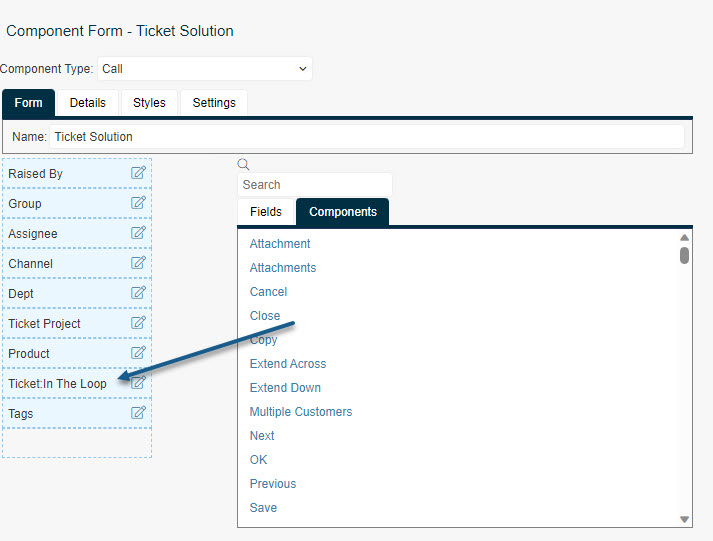 Then, log a ticket as usual in your HotH system and click save then click the Add Ticket Subscriber button: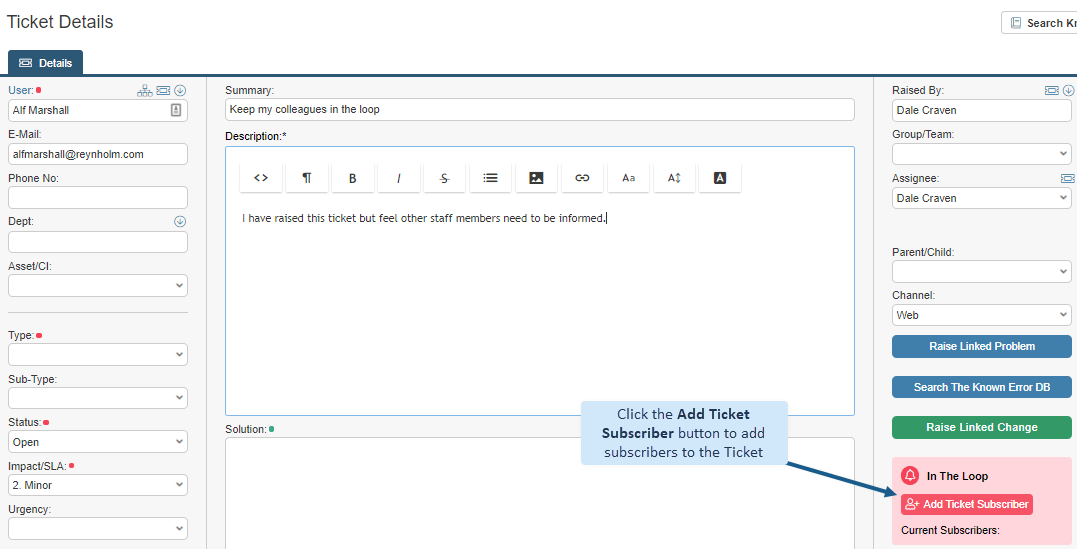 After clicking the Subscribe button you will have the option to inform the user by email that they are subscribed: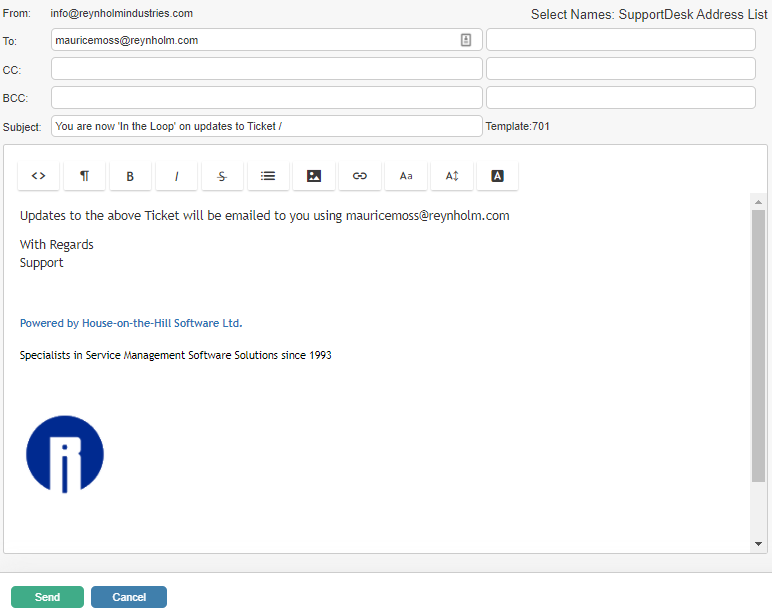 It is possible to add more than 1 user as a subscriber to tickets: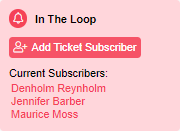 You can add a Note to a ticket for a user and automatically include all subscribers.
---
Email Templates and In The Loop
You may want only specific email templates to be sent to Users added In The Loop on tickets.
To configure this, navigate to the Settings Cog > Email Templates and click into the email template you want to configure.
Add <Call:In The Loop> into the CC field on the template: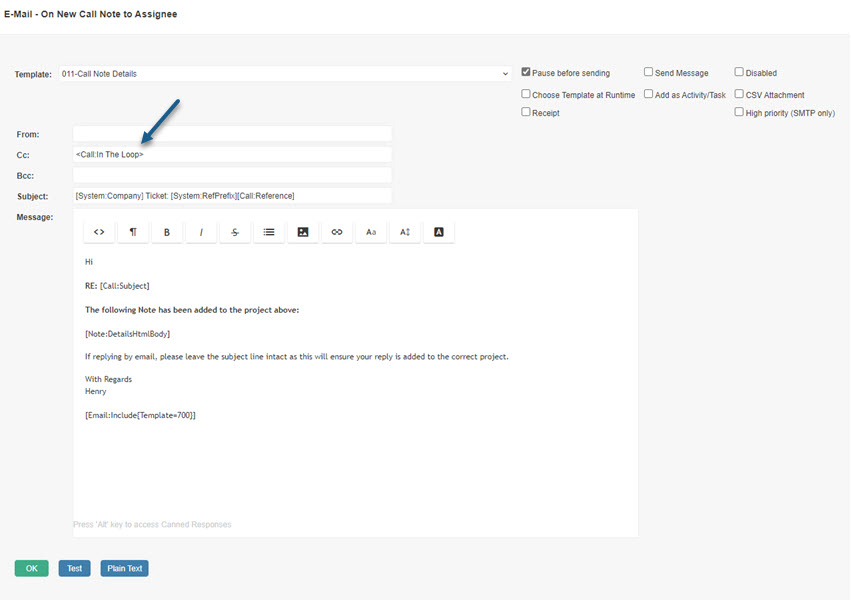 For the above example, anyone added In The Loop will get updated anytime the On New Call Note to Assignee template is used on a ticket.
---
Still haven't found what you're looking for? Contact documentation@houseonthehill.com