HotH Chat allows customers (webguests) to chat with the ServiceDesk via the use of the Chat connection on the WebGuest Dashboard. A chat can either be initiated by the operator (ServiceDesk) or the customer. In the latter case this can only happen if there is an operator waiting in the chat portal. Otherwise the customer can send an email to the ServiceDesk.
Chat appears for all webguests where the option is enabled on the HotH. HotH Chat is a separate option, allowing a licenced number of ServiceDesk team members to log in. The ServiceDesk team members with Chat ticked on their login record are permitted to log in to Chat. See our Price Plans page for pricing information.

Once the limit of permitted ServiceDesk logins is reached the Chat checkbox will not show for any additional ServiceDesk logins unless the checkbox is subsequently unticked on users who have chat enabled.
ServiceDesk Logins access the Chat portal by clicking on "Chat" on the user settings dropdown menu. It will look something like this,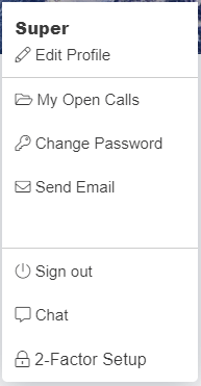 This opens up a new tab that looks something like this,

On the left-hand side, the operator is presented with a menu to permit the following,
Use the profile to log out of chat.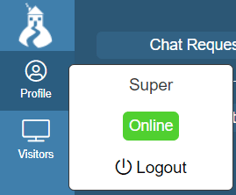 You can toggle the sound alert on or off for incoming messages using the icon at the bottom of the menu panel.
Show the visitors page, which will present a list of currently logged in customers. You can initiate a chat with the customer from here.

Active chats are listed here. So regardless of what page you are on the operator can easily access any on-going chats with a customer. All chat requests also appear here on the left-hand side.
Click Start Chat
The chat screen shows on the right-hand side and looks something like this,

Once you are finished you can optionally log a HotH call by clicking on the "Log Chat" button, which opens a new tab with a call form for your default call folder with the log of the chat added in as a call note. Details of the end user are populated in the relevant fields. There is also a timeout if there hasn't been any activity in the chat which results in a message to notify both parties that the chat session has now been closed.
Customer Logins are presented with Chat when they click the Chat icon in the bottom right corner of their screen.

They are presented with the chat screen. This allows them to chat to an online operator or if there are no online operators an email can be sent.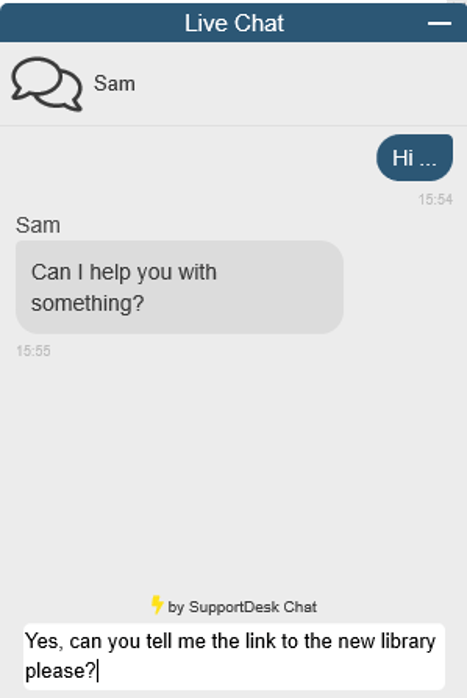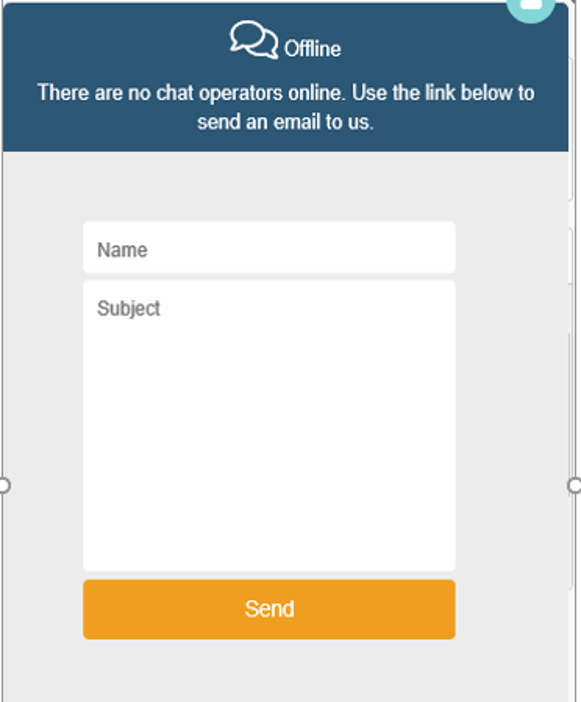 Once the customer has finished, they can minimise the chat by clicking on the chat icon again.
---
Still haven't found what you're looking for? Contact documentation@houseonthehill.com