Mobile Service Desk
House-on-the-Hill's mobile service desk allows engineers to access the work queue, and log, update and escalate calls while working on customer sites.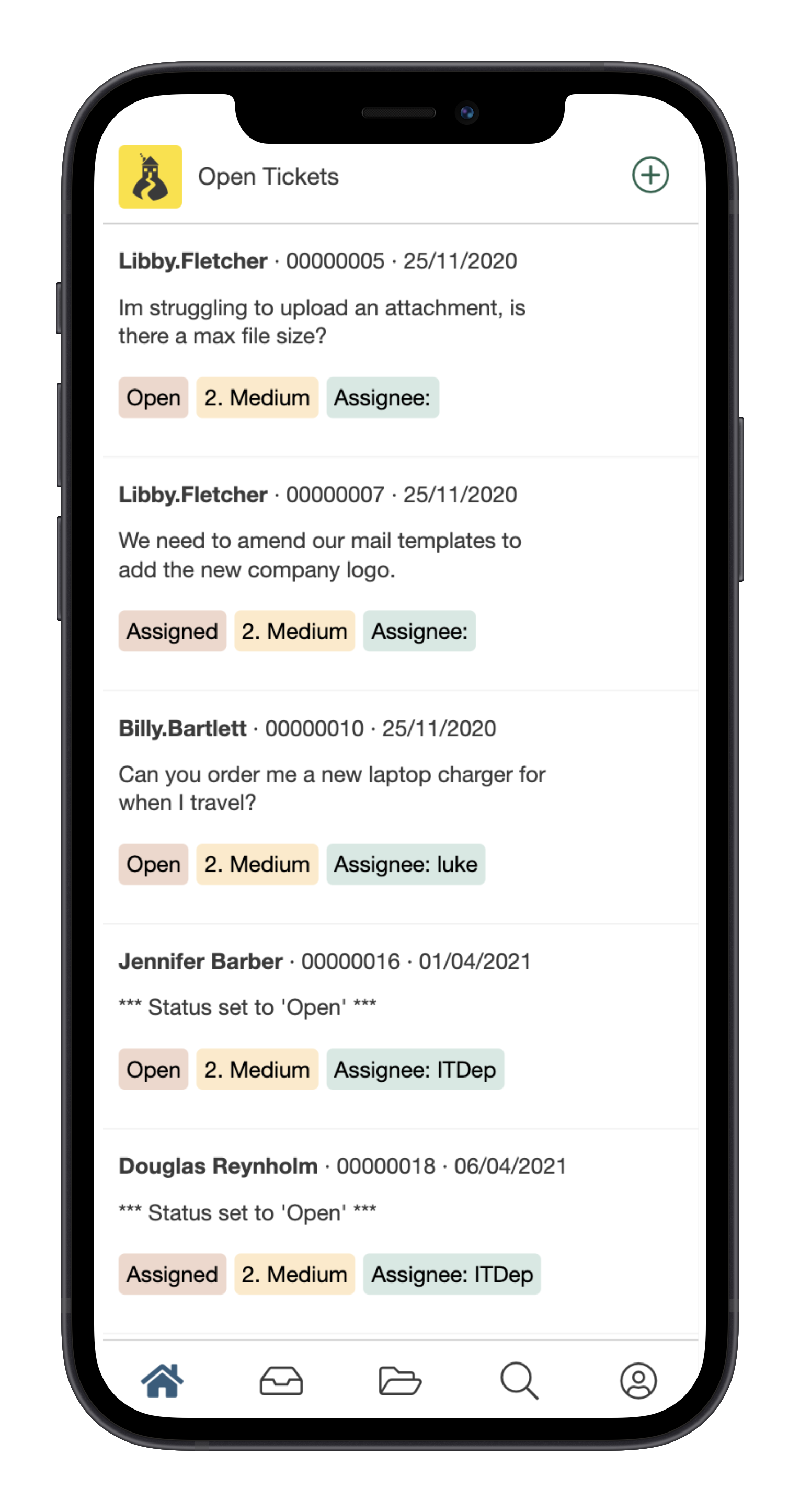 Sign-off your alerts
This means that your helpdesk can be mobilised, and you can provide your Customers with the highest level of service by ensuring that SLA targets are met, even when out of the office. Touch screen signature capture allows for Customer sign-off, with helpdesk SMS text alerts to notify when SLA breaches are approaching.
Find what your looking for
Search through your Tickets and progress them while on the move with the dedicated search button.