Upon configuration of the software, your organisation will need to make decisions about the different logins required. Navigate to the Settings Cog

> Logins & Teams to see the summary of your logins.
Different types of login command varying privilege levels, so it is worth briefly considering the default settings: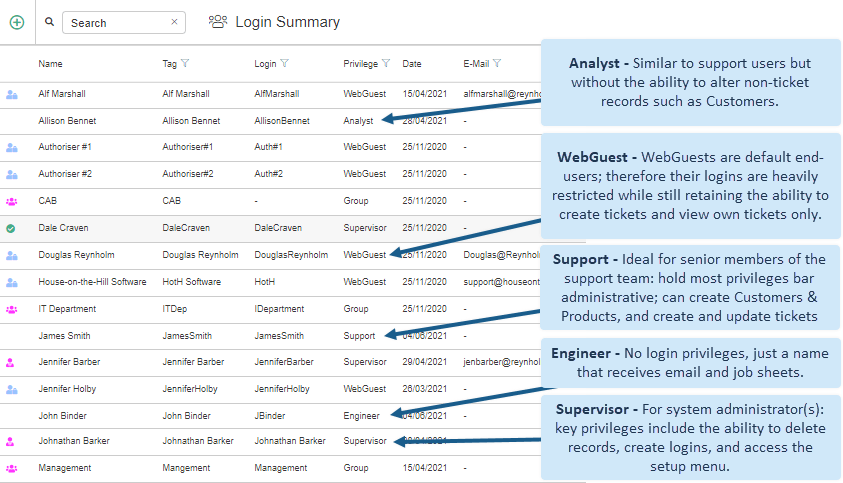 There is also the functionality to create Group logins using Resource Allocations which can be used to assign calls to a team of one or more persons, e.g. Service Desk Team.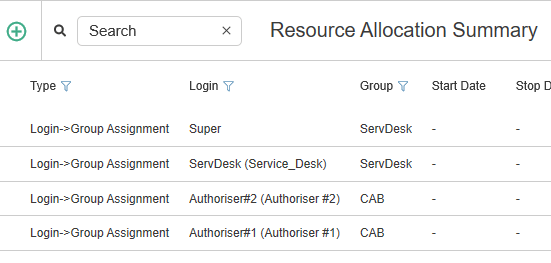 User privilege levels can be edited using the configuration options in the Login details. There is also an ability to restrict a user's privilege level by folder or system area or to lock them in to their own calls only.
Helpdesk logins are configured as per your business's requirements within Settings Cog

> Logins & Teams while WebGuest logins can be created directly from Active Directory.
Learn more about this topic by visiting the Logins page.
---
Still haven't found what you're looking for? Contact documentation@houseonthehill.com
Previous – The Service Portfolio Next – Service Level Management