Kanban Workboard
Enhanced queue visualisation
Enhance visualisation of tickets for your helpdesk agents by displaying ticket queues in a dynamic workboard view. You can create 'swimlanes' organised by call Status or Priority.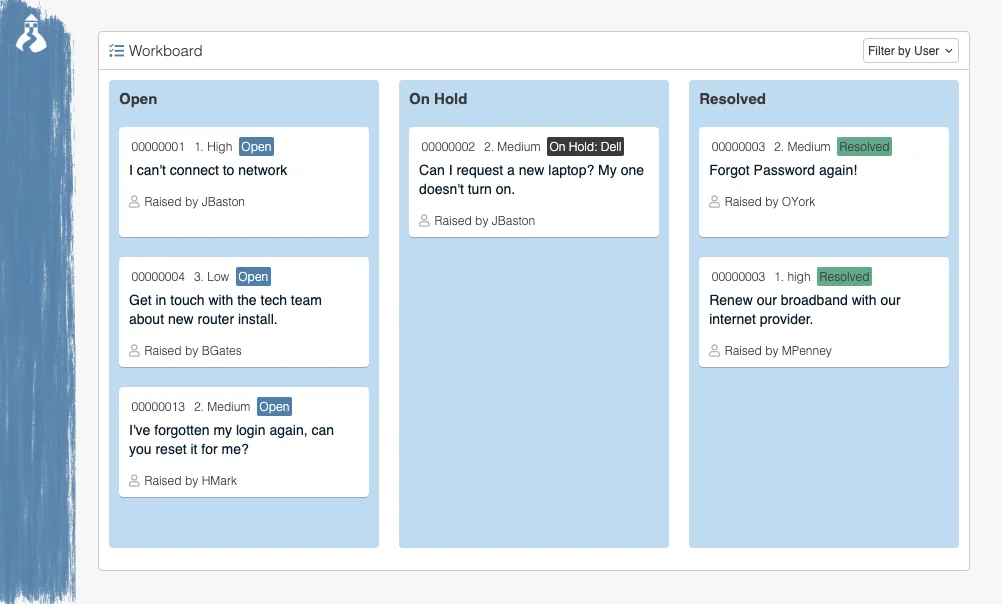 Snapshot
All at a glance
A snapshot of the call subject, who raised the call, the Customer and the assignee is provided in each swimlane of the Kanban. Clicking on an individual call in the list drills-down to the original call record, which can then be updated and progressed by the agent.

Customisable
Tailored for you
The Kanban Workboard is customisable, and the swimlanes listed can be renamed and altered by system supervisors. This is done by simply editing the Kanban component, and selecting the categories to be displayed via House-on-the-Hill's service level management admin area.