Reports
Use Reports to produce lists, summaries and charts from the data in HotH.
Use our default templates as a guide or build your own from scratch. The choice is yours.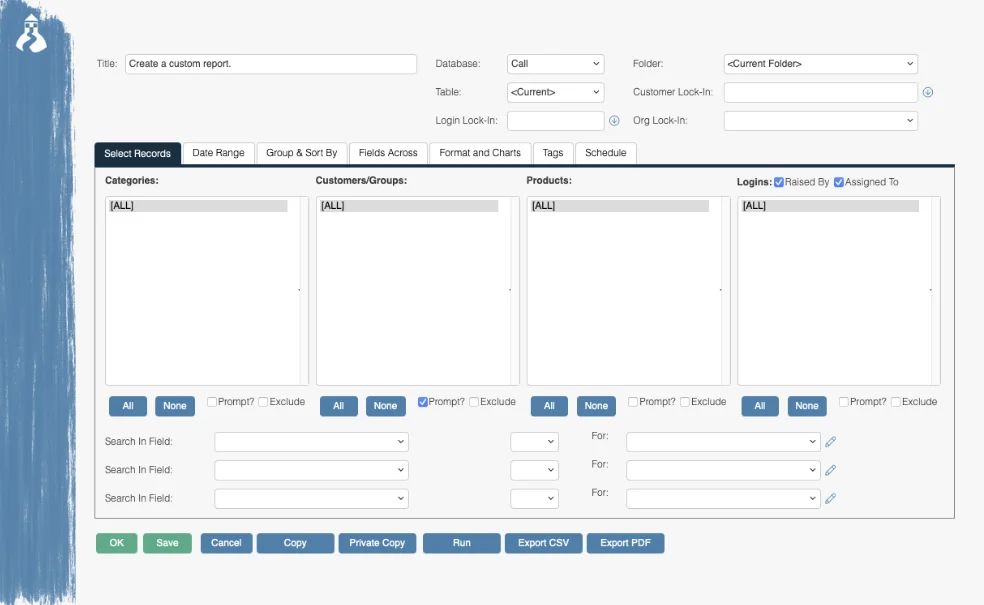 Alert Report Designer
Set a numerical alert limit & check rate to trigger a report when the number of tickets exceeds the limit for a specific category, customer or product within a specified time frame.
The Alert Report Designer also allows you to build rules so that you can be alerted when certain criteria have been met and exceeded.
Run instant HTML, CSV or PDF's
House-on-the-Hill's Report Designer allows you to run instant HTML, CSV or PDF reports at the touch of a button. Your system comes shipped with over 100 service desk report templates straight out of the box – which you can run to instantly display your current company statistics.
Keep on track of what matters
Add Reports to your Dashboard to glance at information that matters to you most.


Customer Feedback Results
Create reports in the Reports Designer to show the results of completed Customer Feedback forms.
Scheduled Reports
Create Scheduled Reports to be run on a Daily, Weekly, Monthly basis and emailed to teams or individually in PDF or HTML format.