There are two main elements of email integration.
---
Outbound Email
HotH allows emails to be automatically sent at pre-set points in the lifecycle of a ticket. These can be used to keep your customers and technicians informed about the ticket. The key considerations here are if you want to send emails from the system, to whom and when.
The most popular options are:
On raising a new ticket – Email the customer
On resolving or closing a ticket – Email the customer
On assigning or changing the assignee of a ticket – Email the (new) assignee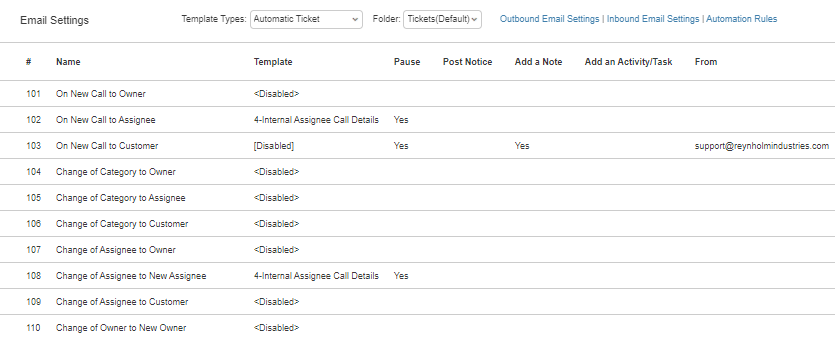 For more information, see Outbound Emails.
---
Inbound E-Mail
Setup of the mail read process, either via Email Read, MailRoom or Outlook Add In requires some prerequisites in the infrastructure. If this is of interest, please Contact Us for the technical documents that accompany this feature.
In short, emails can be converted to tickets with the user association made based on the sender's email address being mapped to an existing user in the system. Follow up emails that contain the ticket reference in the subject will automatically be added to the ticket as notes.
For more information, see Sending & Receiving Emails
---
Still haven't found what you're looking for? Contact documentation@houseonthehill.com