Tickets can be raised in a variety of ways. Logging correct and relevant information on raised tickets is essential in guaranteeing their efficiency.
The ticket logging screen will be unique to your organisation, and will include your specifically configured workflow and terminology.
Note : If you intend to import historical tickets into HotH or export your tickets from within HotH, please refer to the Importing/Exporting Data page.
Tickets can be created from the home dashboard using the

button: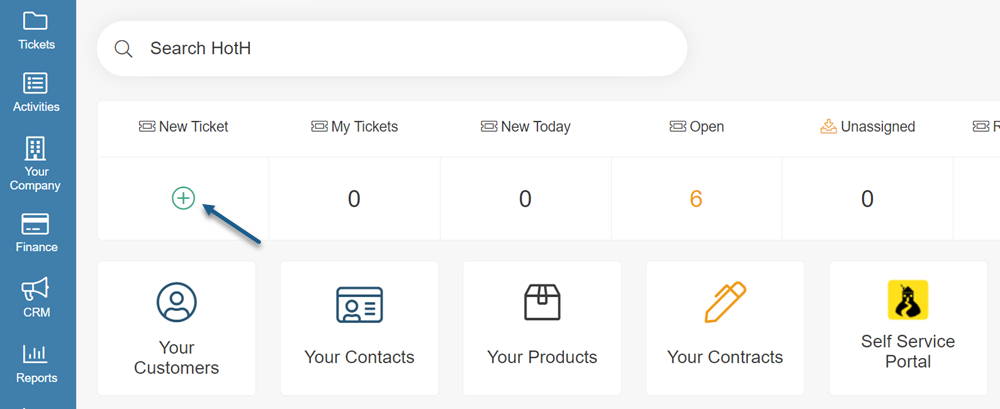 Similarly, use the

button to create a new ticket when in the Summary View in the Ticket Folder: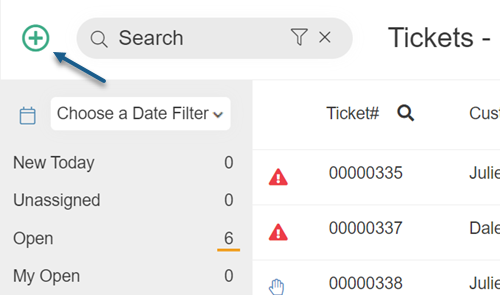 ---
Ticket Details
Tickets contain various fields and ways of data capture in aid of its lifecycle. All fields are customisable to suite your business's workflow and terminology.
If mandatory fields have been set, you will be prompted to complete these if they have been left blank, before you will be able to create the ticket. Mandatory fields are sometimes marked with a red asterix or colour coded.
Below are some key fields within a ticket:
Customer/User – Selecting the Customer/User auto-populates their contact details such as E-Mail, Phone Number and Department. Click the "" icon on the right to switch the field from a drop-down to free text
Asset/CI and Services – These be associated with individual customers, so that these fields auto-populate upon selection of Customer, or displays a list of their associated CIs and Services
Type/Sub-Type – The Type/Sub-Type specifies what category the Ticket is related to
Status – The status can be selected depending on what stage the ticket is at
Impact/Urgency/Priority – The Impact on the business, and how Urgent the ticket needs to be resolved calculates the Ticket's Priority. The Priority can also be selected on it's own
Assignee/Raised By – Select the ticket Assignee from the drop-down. "Raised by" lists who has logged the Ticket
Details – The Details field lets you enter a detailed description of the Ticket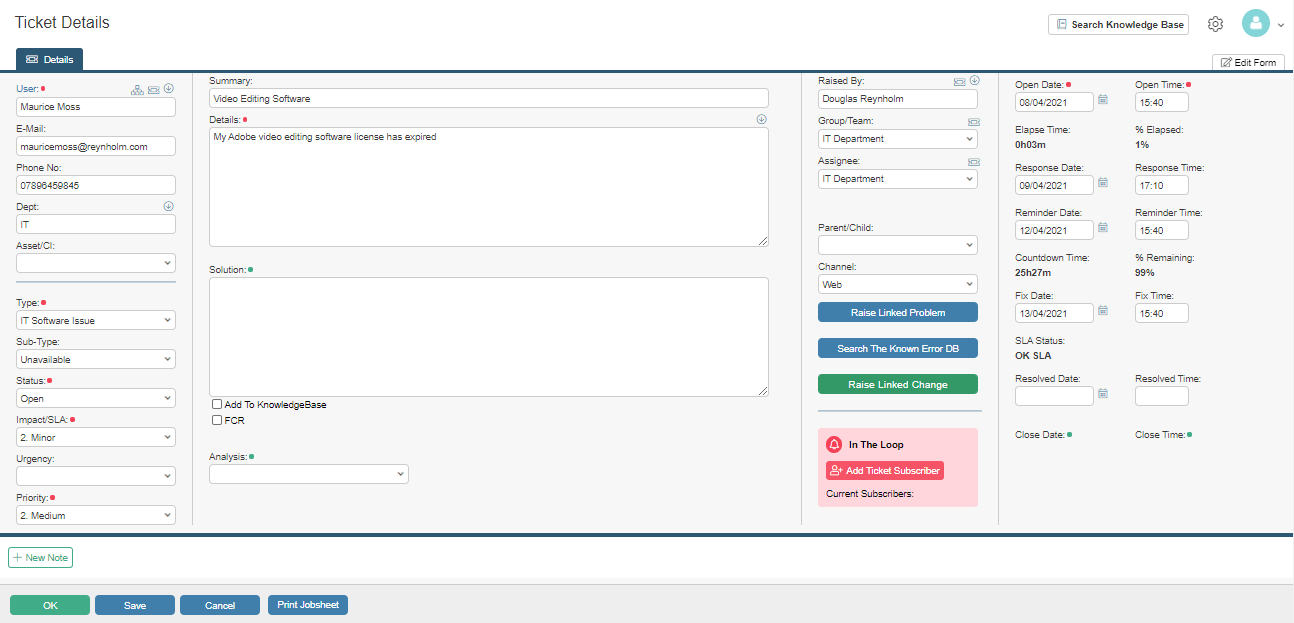 ---
SLA Details 
Service Level Agreements (SLAs) are to ensure the ticket is resolved without breaching a certain date/time threshold.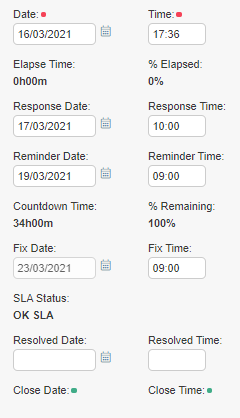 Below are some key fields from the SLA section of a ticket:
Date and Time – The Date and Time auto-populate when first logging the ticket
Elapse Time – The Elapse Time begins to count down when first logging the ticket
Response/Reminder/Fix Time – The response and reminder times are populated automatically when the Priority is calculated or selected
When all required fields are completed, click OK or Save and the ticket will be assigned a unique Reference number and put into the work queue.
For more information, see Priority and Service Level Agreements
---
Still haven't found what you're looking for? Contact documentation@houseonthehill.com