Locate your engineers
House-on-the-Hill's Geolocation functionality automatically updates the location details of Users when they are logged in to the helpdesk portal.
Locate your engineers with up-to-date real time information on location. Assign jobs to relevant engineers based on locality and maximise efficient use of engineer time.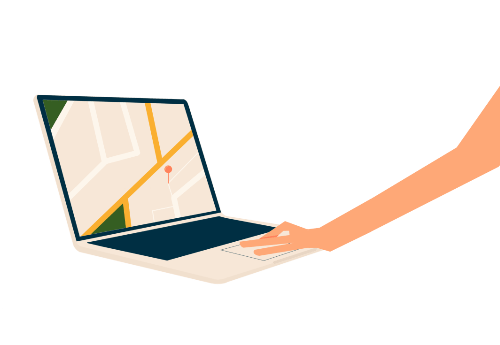 Coordinate Engineer visits to Customer sites
With so many organisations operating across multiple sites, and with Customers hot-desking or working from remote locations, the ability to track the whereabouts of the logged-in Customer makes it easy to direct Engineers to the correct location in order to perform on-site repairs.
Track and manage your engineers efficently
Helpdesk Geolocation functionality can also be used for instantly tracking teams of Engineers, as Service Desk Agents can tell who is closest to a Customer requiring attention, or for Facilities Management systems, who is nearest the site that requires building maintenance.