The information from the audit can be accessed from various areas of HotH.
Selecting any of the items in the summary screen shows a screen with the basic Asset information.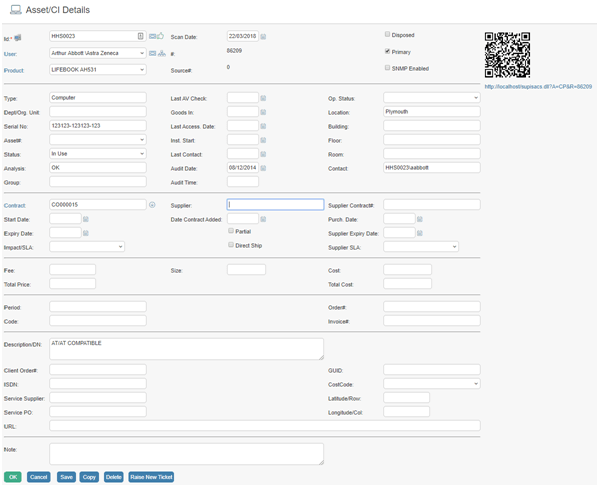 And more information on in the Extra Fields Tab: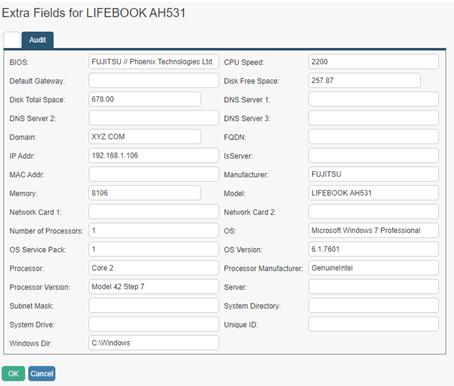 From the Configuration Menu option at the top of the screen more information about the Asset is which allows display of different categories of information using the offered drop-down.

If the Software Licence Manager is enabled the "Licenced Software" option is available and shows the software discovered on that machine.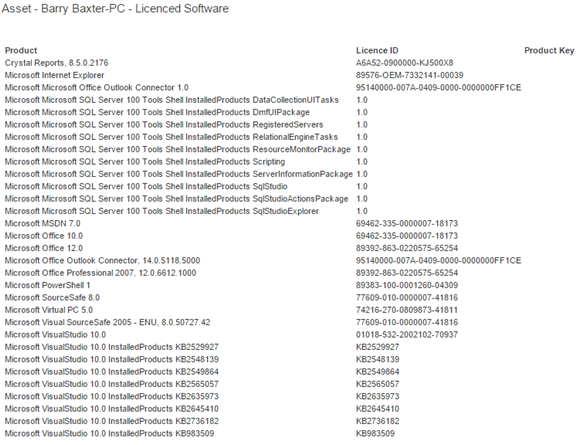 ---
Still haven't found what you're looking for? Contact documentation@houseonthehill.com