HotH's password reset functionality enables Customers/Users to reset their own passwords externally, and for Supervisors to reset passwords internally from within login records.
Click the links below to learn more information:
---
Password Reset Options for End Users
HotH's login screen includes a Login and Password field, both of which must be completed for users to log in to their personal profiles. Underneath the Login and Password fields there is a 'Forgot Your Password' link enabling self-resolution in the case of a forgotten password.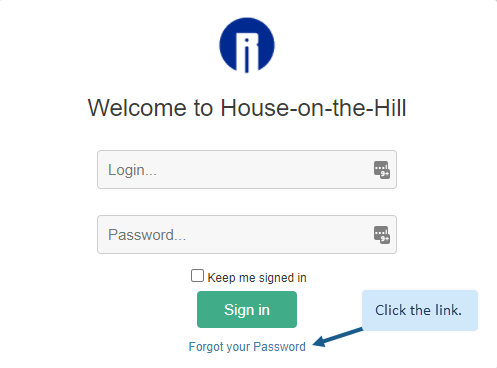 Once clicked, Customers/Users can enter their email address to identify them by, then click Submit: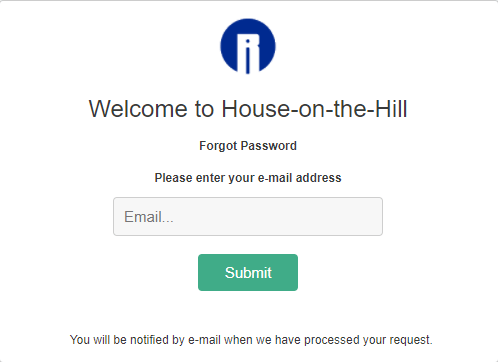 Once submitted, a reset message appears on the login screen:

And a message is sent to the email address* associated with the login details provided, which includes a randomly generated temporary password. Upon first log in after password reset, the user is prompted to enter a new password.
Note: The Customer/User must have an email address entered on the Options & Lock-Ins tab of their login record for the email to be generated and sent.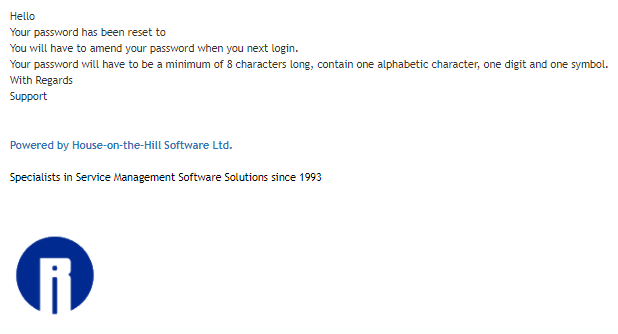 ---
Password Reset Options for Supervisors
Supervisors are able to access login records via the Settings Cog

> Logins & Teams. HotH includes a Reset & Email Password button on the Details tab of individual login records:

When clicked, the password reset email will be automatically generated.

---
Password Reset E-mail Template
The password reset email template can be amended by Supervisors. This can be done via the Settings Cog

> Email Settings: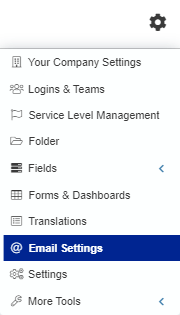 Select Manual/Specific Ticket and open the Password Reset email template: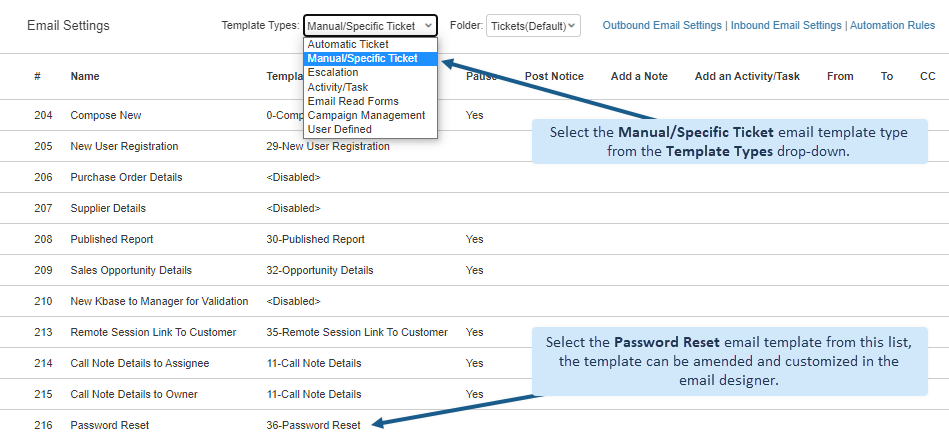 Below is the email template designer: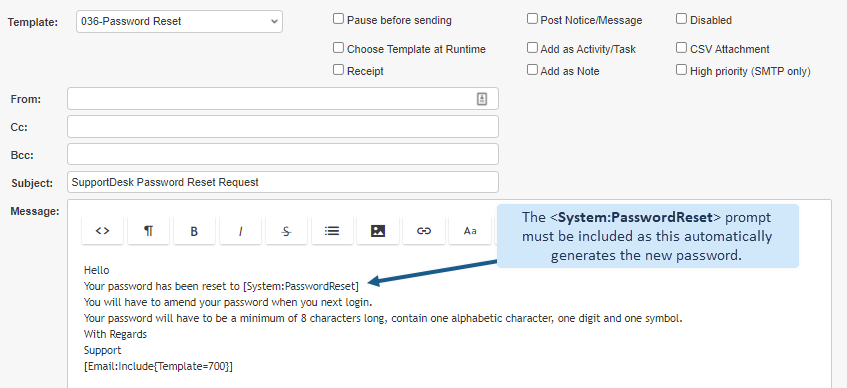 ---
Webserver Temporary Password Settings
When a password has been reset, Users are sent a temporary password using the prompt <System:PasswordReset> in the email template, and are then prompted to change this upon logging in.
The temporary password settings can be controlled by Supervisors within the Settings Cog

> Settings.
Then in the Advanced Settings section the Default System Password can be entered in this field. This field is for the temporary password prefix (e.g. TempPassword).

---
Still haven't found what you're looking for? Contact documentation@houseonthehill.com