Where Product contains a generic master list of what you work with, Asset is a more detailed record of the inventory items that are covered by your support service.
They can reference the Product list or be attributed to a Customer/User.
In a ITSM solution where users subscribe to a support service provided you may want to categorise your subscribers as assets.
Create Asset Forms using the HouseForms Module to capture the specific data needed for your business.
---
Adding Asset Records Manually
To manually add an Asset record navigate to Your Company > Asset to see a summary list of your assets.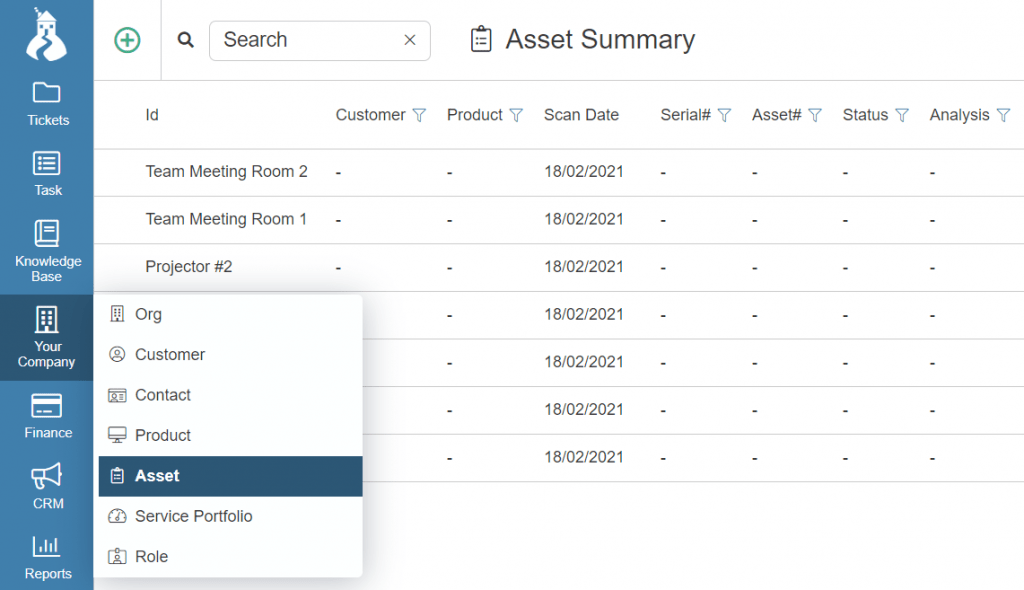 Click on

in the top left of the dashboard to create a new individual record.
There are numerous fields in which you can add the data as is required, mandatory fields are highlighted.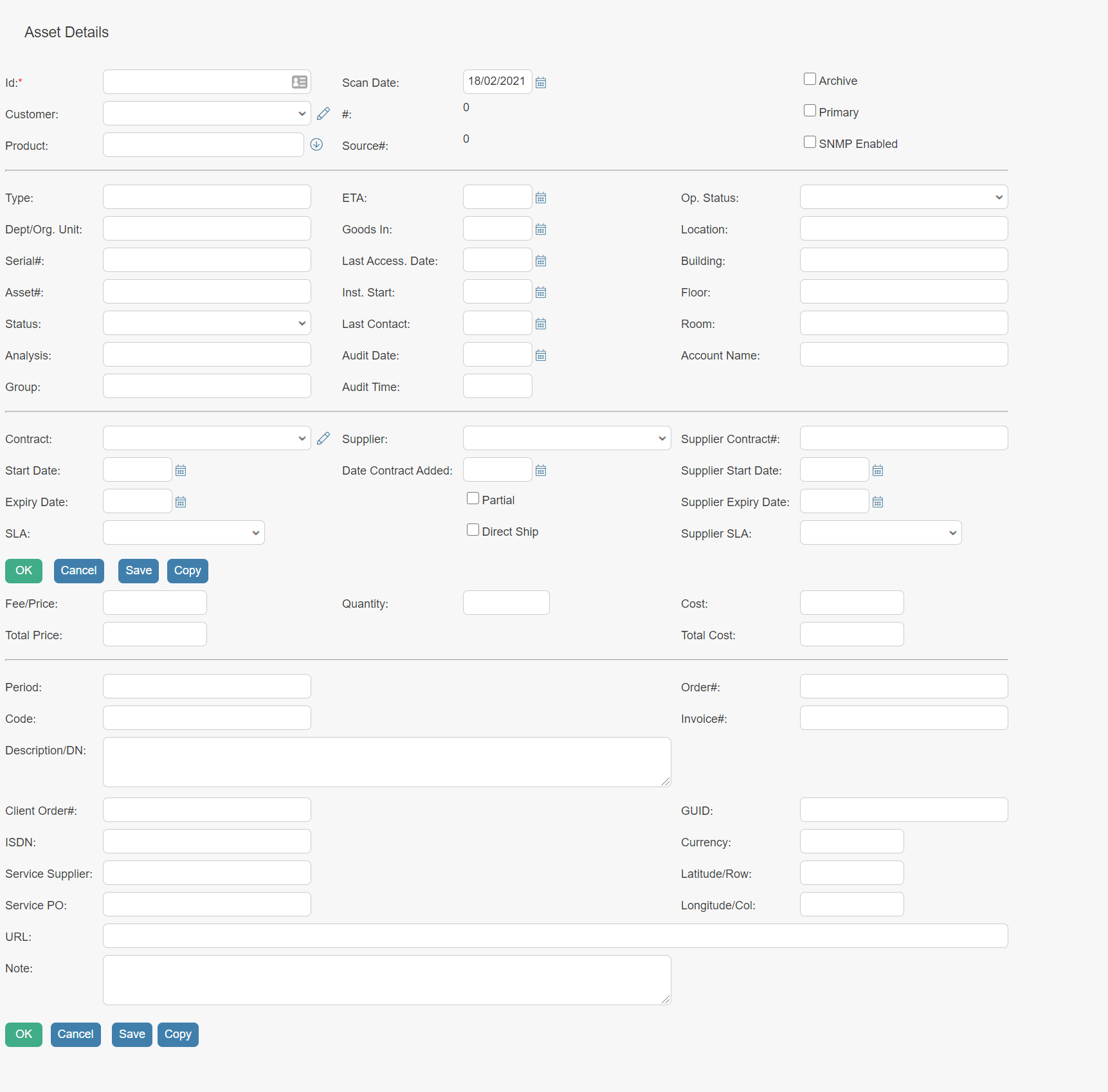 Click OK to save and return to the Summary. Clicking Save lets you save and remain on the current record.
To remove an Asset click the Archive checkbox and press OK. 
For information on bulk importing and exporting your data click here. 
---
Linking Assets to Customers
You may have an asset that relates to a certain customer and want to set up
Your Company
to reflect this.
To link an asset with customer, first create and save your Customer
record.
Then, via
Your Company 
> 
Asset
, open the record you would like to link and select the
Customer
you wish to associate with them from the Customer
drop-down.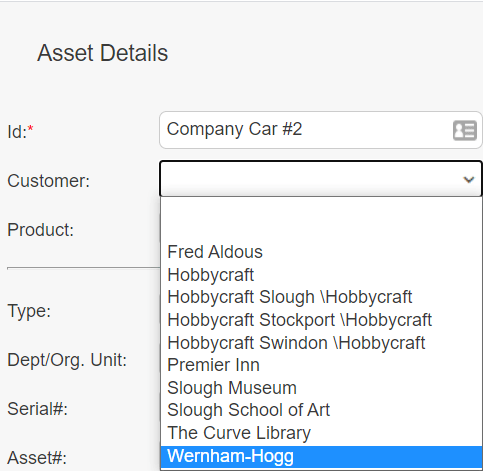 Click OK to save. The Customer will now be linked and visible in the Fields on the Ticket logging screen. 
---
Still haven't found what you're looking for? Contact documentation@houseonthehill.com