Upon configuration of the software, your organisation will need to make decisions about the different logins required (Settings > Logins).
Different types of login command varying privilege levels, so it is worth briefly considering the default settings:
| | |
| --- | --- |
| Supervisor | For system administrator(s): key privileges include the ability to delete records, create logins, and access the setup menu |
| Support | Ideal for senior members of the support team: hold most privileges bar administrative; can create Customers & Products, and create and update tickets |
| Analyst | Similar to support users but without the ability to alter non-call records such as Customers |
| Engineer | No login privileges, just a name that receives email and job sheets |
| WebGuest | If loading from LDAP Integrator, WebGuests are default end-users; therefore their logins are heavily restricted while still retaining the ability to create calls and view own calls only. |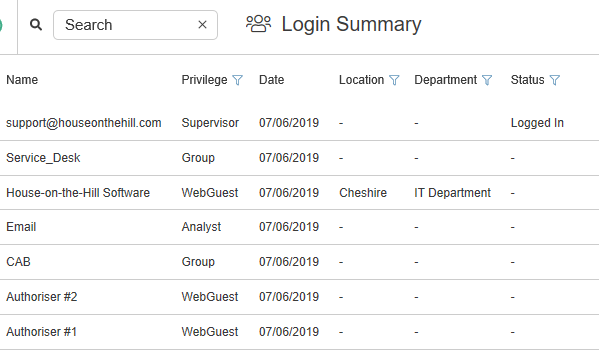 There is also the functionality to create Group logins using Resource Allocations which can be used to assign calls to a team of one or more persons, e.g. Service Desk Team.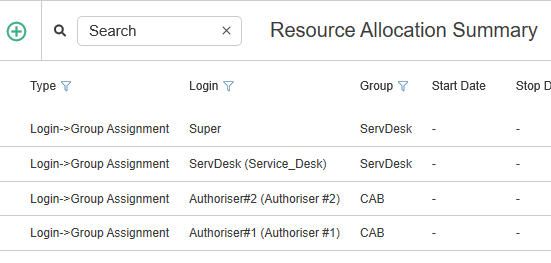 User privilege levels can be edited using the configuration options in the Login details. There is also an ability to restrict a user's privilege level by folder or system area or to lock them in to their own calls only.
Helpdesk logins are configured as per your business's requirements within Settings > Logins while WebGuest logins can be created directly from Active Directory.
Learn more about this topic by visiting the Logins page.