The information from the audit can be accessed from various areas of SupportDesk.
From the audit screen – double clicking on any of the audited PCs in the list will show the htm document that summarises the information.

From the Explorer menu the CMDB option can be expanded and show the Asset summary on the summary panel. There are also several built in "list by" options that let the user quickly change the data in the Asset summary.Windows:

Web:

Selecting any of the items in the summary screen shows a screen with the basic Asset information.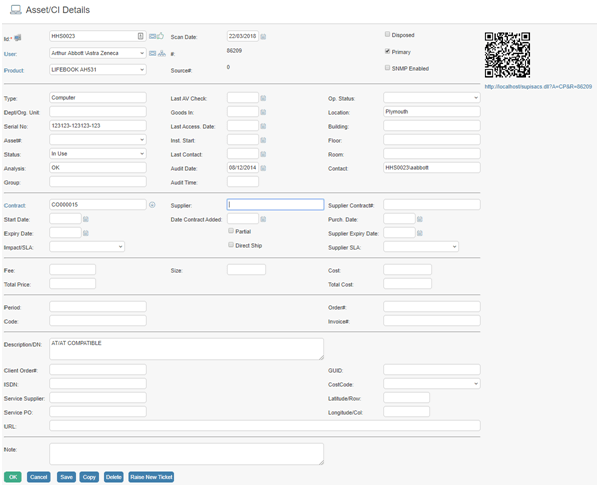 And more information on in the Extra Fields Tab: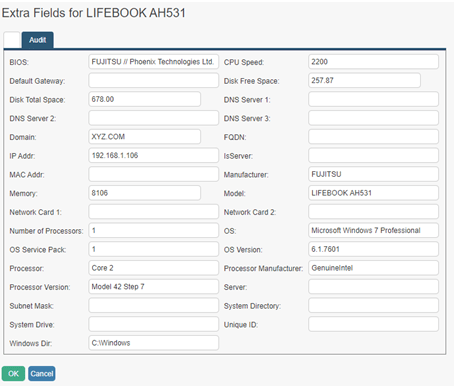 From the Configuration Menu option at the top of the screen more information about the Asset is which allows display of different categories of information using the offered drop-down.

If the Software Licence Manager is enabled the "Licenced Software" option is available and shows the software discovered on that machine.