Expand the Finance heading in the margin to access the summary list of Suppliers and create new entries.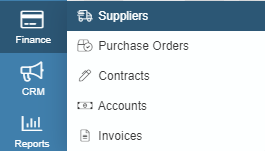 To create a new supplier, click the Add

button or click into existing records to edit. Suppliers can be referenced on Purchase Orders, Contracts, Tickets, Product, Inventory and Activity records: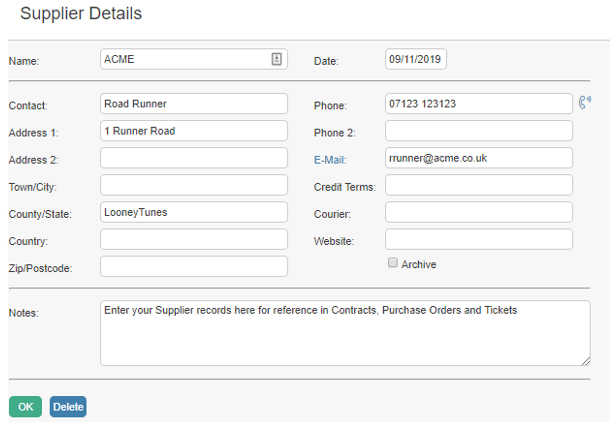 Extra Fields and Attachments (on the More link) can be added once the Supplier has been created.
Click here to read about how to import and export your data in HotH.
---
Still haven't found what you're looking for? Contact documentation@houseonthehill.com