Contacts are the individuals you communicate with and can be set up independently or linked to a specific customer.
Linking a Contact with a Customer is similar to linking a Customer with an Organisation.
Click the links below to read how to add contact records manually and other topics.
Adding Contact Records Manually
Items of Note in Contact Record
If you need help with your HotH Click here to get in touch with the Support Team
Adding Contact Records Manually
To manually add a contact record navigate to Your Company > Contact to see a summary list of your contact records.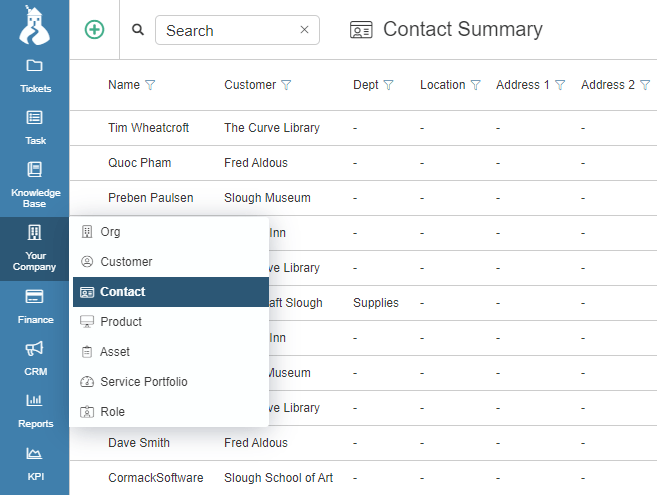 Click on

in the top left of the dashboard to create a new individual record.
There are numerous fields in which you can add the data as is required, mandatory fields are highlighted. 
The Department, Location, Phone 1 and Email fields are brought forward to the ticket when the Contact is selected.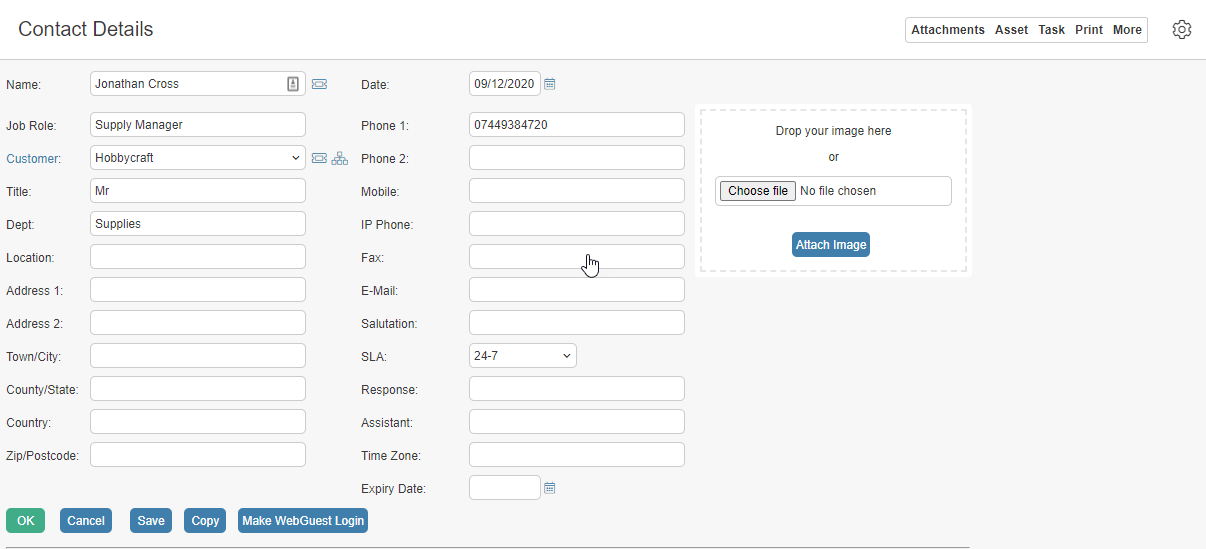 Click OK to save and return to the Summary. Clicking Save lets you save and remain on the current record. 
Items of Note Contact Record
Customer

Select the customer this contact belongs to

Archive

 

Tick the

 

Archive 

che

ckbox 

to remove the contact from the current list

.

 

Expiry Date

You are alerted when logging a ticket and the expiry date has passed 

SLA

This links with the Service Level Management. Different contacts may have different SLAs 

News

This news pops up when you log a ticket for this contact

News on Closure

This news pops up when you close a ticket for this contact

Primary

Tick the box and this contact will be the default for tickets logged for this customer

Classification Tags

For use in Marketing Campaigns 

Click the button to make a login record for this contact
Linking Contacts to Customers
Usually, a contact relates to a specific customer. To link a contact with customer, first create and save your Customer record; then create the Contact and select the Customer from the Customer drop-down. Click OK to save.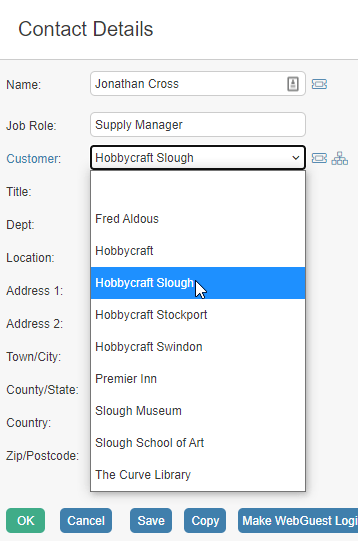 When you log a ticket for this Customer, you can select the Contact too.
Alternatively, when viewing a Customer you can use the quick navigational links to the right of the record header to create an associated Contact.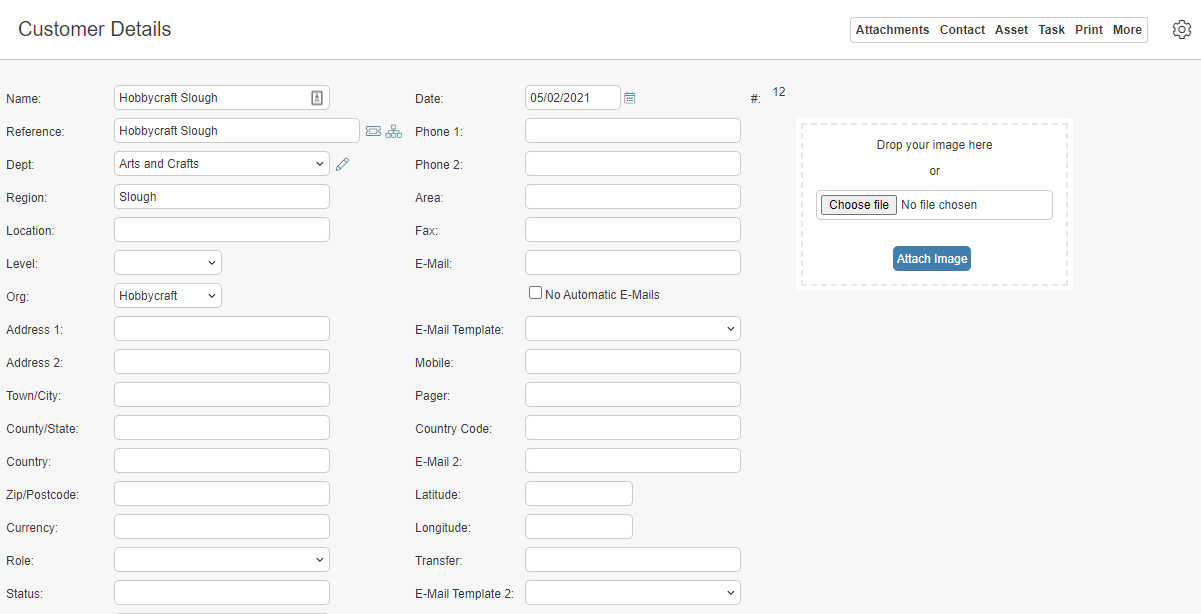 Click Contact to show a summary list of contacts linked to the Customer.

Use the

button to add another contact for this customer.