The next requirement is to set the handler mappings. Open the Handler Mappings option and select Add Module Mapping.

This opens the Add Module Mapping screen.
The Request Path should be set to supisacs.dll. Module should be set to IsapiModule. Executable should be set to the path for supisacs.dll, which should be in the suppdesk directory. Finally the name we have given for the module mapping is supportdesk.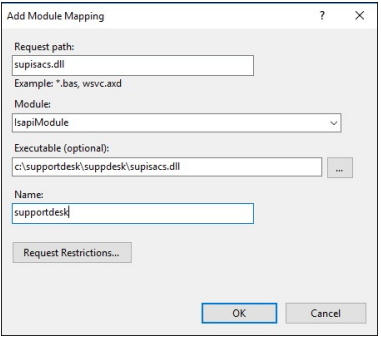 Click on the Request Restrictions button, Access tab, and set the Access to Execute.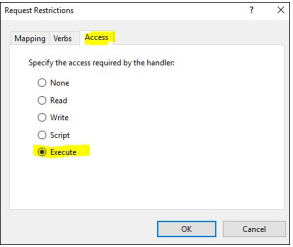 You may get a prompt offering, which looks like this.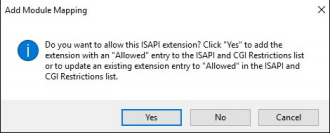 Click Yes.
Once returned to the summary list of Handler Mappings, and with the new SupportDesk handler mapping highlighted, click on Edit Feature Permissions… on the right hand side.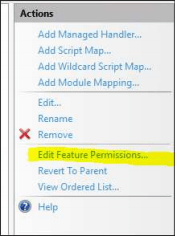 Tick the Execute button and OK.