Click the Finance heading in the margin to access the summary list of Purchase Orders and create new entries.
The name of the form used to generate a PO is PurchaseOrder, under the Form Type of PO.
You can edit the fields as you would a normal form in the 'drag and drop' builder, with the defaults as below: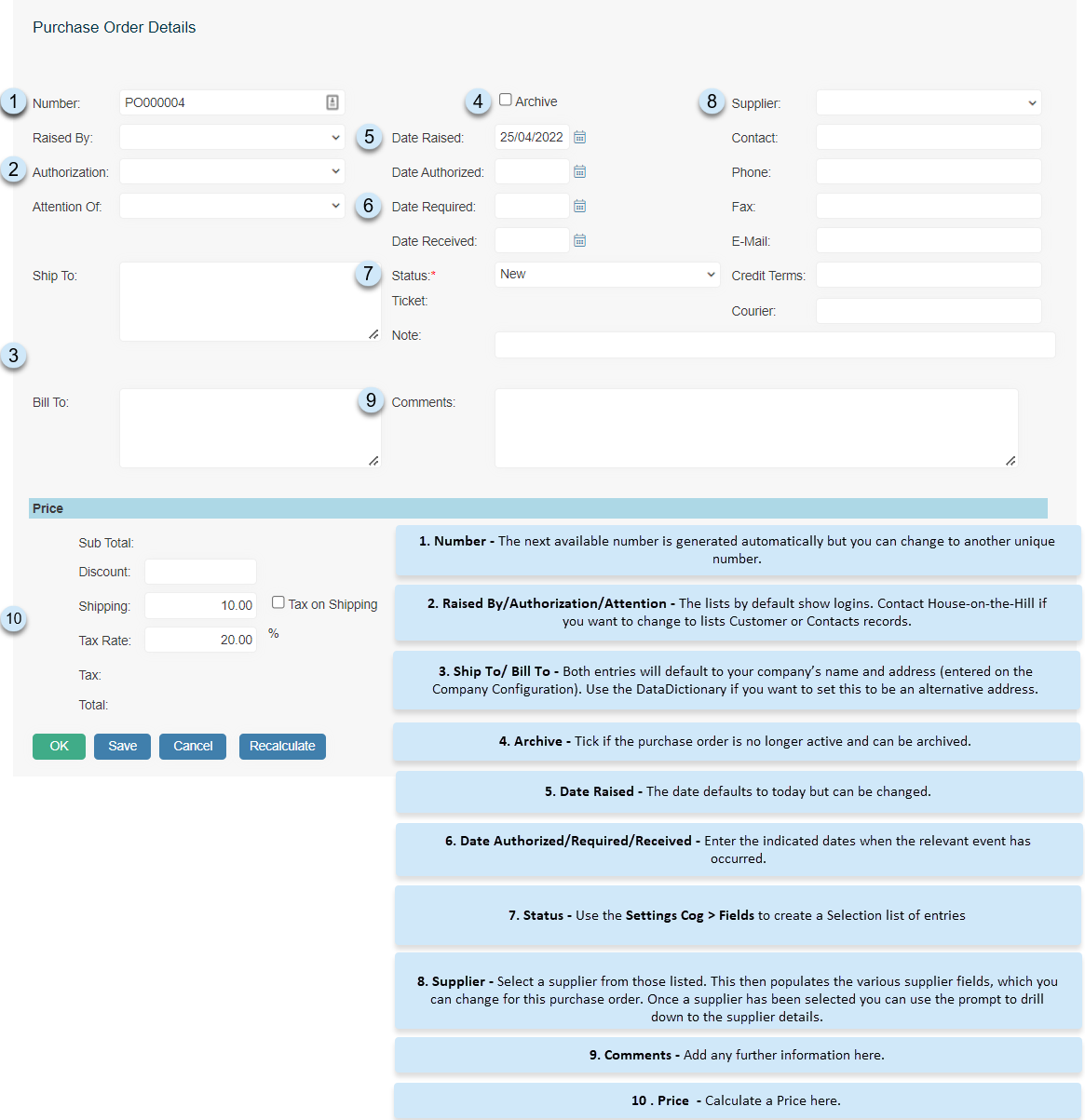 It is now also possible to allow Webguests to add Purchase Orders of their own, with the addition of the form PurchaseOrder_Webguest, and the redisplay form of PurchaseOrder_Webguest_Redisplay.
Firstly however, you must check the box in Webserver settings of 'Allow Webguests to submit Purchase Orders' for this functionality to become available to them.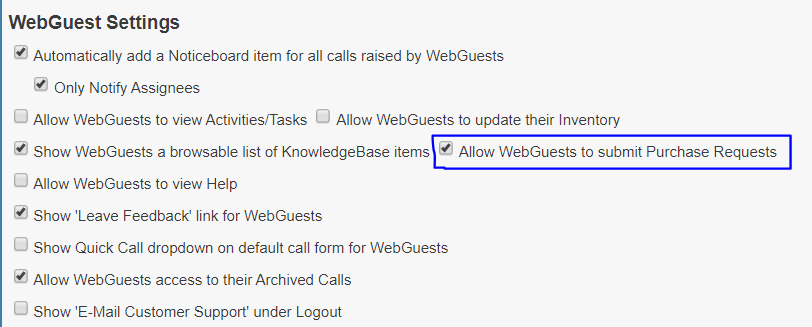 ---
Adding Purchase Order Line Items
To add item lines to your Purchase Order you need to click Add New.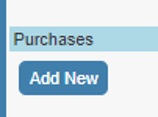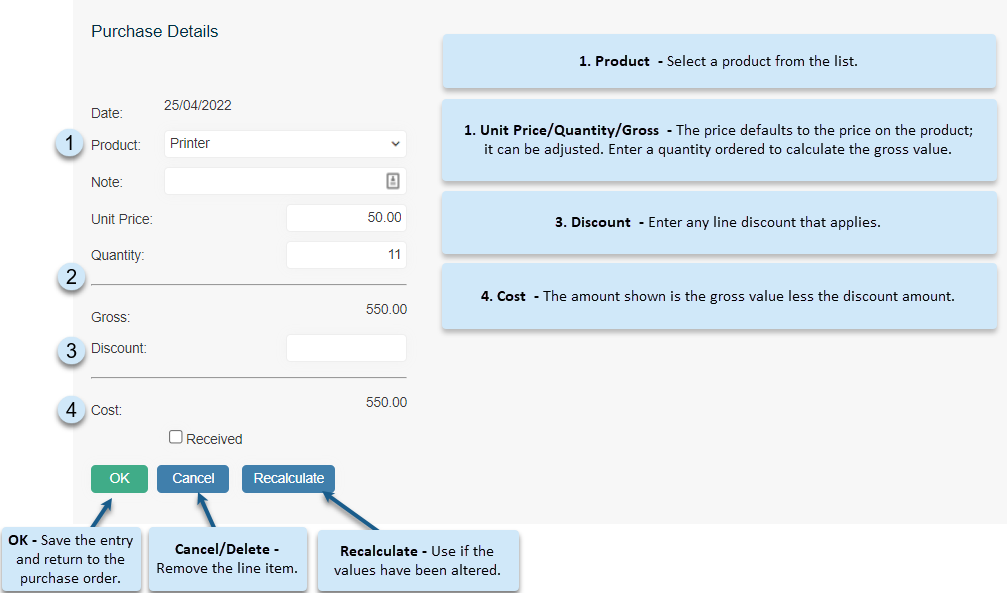 ---
Completing the Purchase Order
As you add lines, they are shown on the purchase order. Use the View link to alter existing entries.

---
More Purchase Order Information
Extra Fields and Attachments (on the More link) can be added once the purchase order has been created.
The Print button is present if a PO form called Jobsheet_PO; is used to print purchase orders
You can link purchase orders and tickets by saving the field PO on your ticket form. Clicking the PO prompt on the ticket enables creation of a new PO or drill down to an existing PO.
---
Still haven't found what you're looking for? Contact documentation@houseonthehill.com