In our recent encounter with junior developers at Northcoders, a developer boot camp in Manchester, we had the privilege of witnessing the potential and promise Manchester has to offer the future of tech. Director of House-on-the-Hill, Peter Broadhead, had the opportunity to engage with this group of young, and aspiring junior devs.
For, House-on-the-Hill, meeting the Northcoders junior developers was an exhilarating and rewarding experience. These fresh faces bring with them a unique perspective, boundless enthusiasm, and a genuine eagerness to learn. At HotH, where seasoned developers reside, it is our responsibility to guide and mentor these talents. Creating a mutually beneficial relationship that empowers us, our customers, and the junior developers.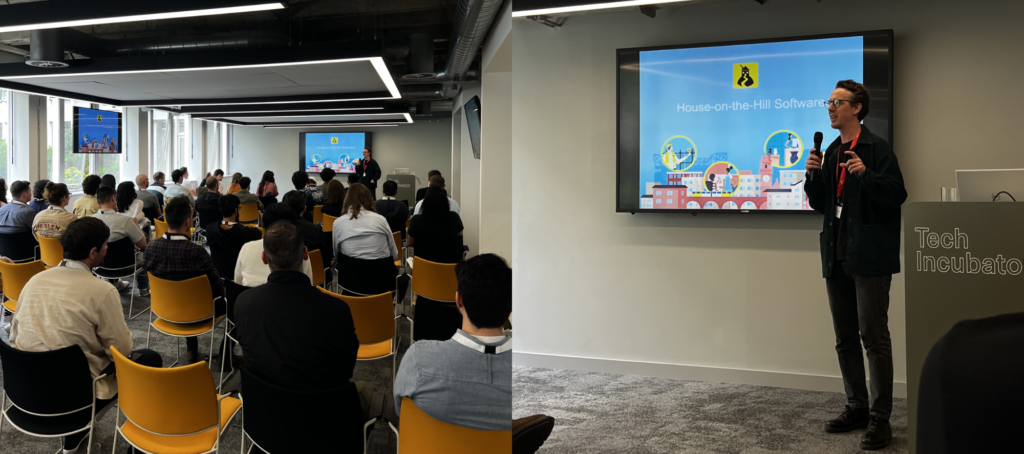 What's different about junior developers?
The Northcoders junior developers have a vibrant energy and passion for their craft. This is fuelled by their desire to absorb knowledge and excel in new and existing technologies. Their contagious enthusiasm reignites our passion for coding and propels us further. Their eagerness to learn from us instills a renewed sense of purpose and motivation to teach and improve ourselves.
Junior developers offer experienced developers' fresh perspective
Technology is a rapidly evolving landscape. Keeping up with the pace can be a challenge for experienced developers. Junior developers play a vital role in bridging this gap. They introduce fresh ideas and new knowledge of technologies, methodologies, and frameworks. They often stay up-to-date with the latest trends, introducing us to tools and techniques that may have slipped under our radar. By embracing their knowledge and integrating it with our existing expertise at HotH, we can remain relevant in this ever-changing industry.
Now is an exciting time for junior developers and seasoned professionals at HotH. It's an opportunity to bridge gaps, learn from one another, and elevate our software to new heights. Witnessing their excitement and eagerness to learn and contribute to our projects was truly inspiring. Engaging with these aspiring developers and answering their questions about our work culture and future software roadmaps, was equally beneficial to both parties.
We extend our sincere gratitude to Northcoders for giving us the chance to connect with their students. Each and every one of them was exceptional, and we look forward to future collaborations.

Learn more about our community engagement