"The service has been absolutely fantastic"
House-on-the-Hill's competitive price had laid the foundations for its relationship with Riverside Group. 
A little background on Riverside Housing Association
The Riverside Group operates across 160 local authorities and manages around 56,000 homes in England and Scotland. They have been customers of House-on-the-Hill since 2006 and in those years, we have responded to the requirements of Riverside Group to include more and more areas of the organisation into the system. The most recent extensions were the incorporation of "People Services" in 2019 and the Compliance function in 2020. There is also an ongoing project for the addition of Procurement management that will be completed by the end of 2020.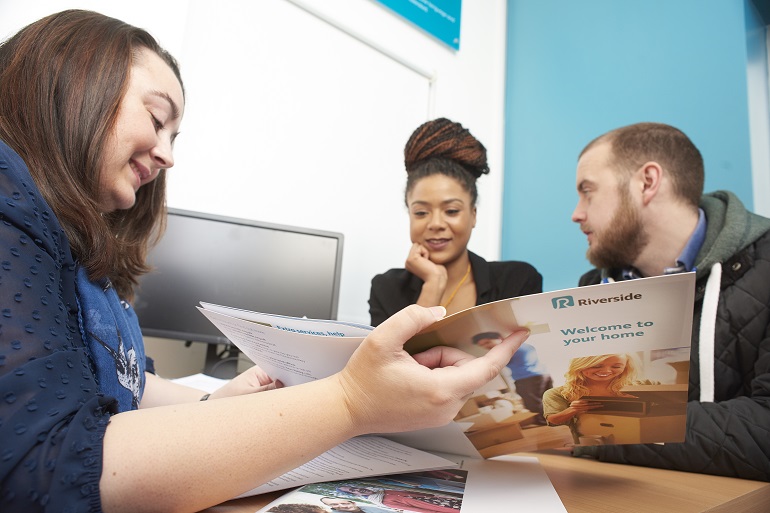 House-on-the-Hill Enterprise Service Management
Initially house-on-the-Hill was introduced to handle IT Support and based on the success of that and the flexibility of the product the breadth of function has been regularly extended. Today it helps Riverside Group manage and keep track of Requests, Problem and Change management, Risk assessment and management, People Services requests, and Compliance issues. The system is fully integrated with Active Directory and the Riverside Group mail system to both send emails and convert inbound mail to new tickets or supplementary notes on existing ones.
Recent Projects.
Over the last 2 years there have been 3 major projects with Riverside Group to extend the system and to improve resilience.
Perhaps you might like to explore how House-on-the-Hill can open new doors in your organisation? Lets us show you round our house with a demo! 
Resilience Project
Having identified the House-on-the-Hill system as a Tier one system, House-on-Hill worked with Riverside Group to introduce greater resilience. This was delivered through local installation on dual load balanced webservers, clustered SQL database, and a resilient SAN. The project also covered the provision of Pre-production, and Test environments to allow for improved development, testing, and go-live processes.
"but the really strong point since we've been using the product has been the service which has been absolutely fantastic,"
"I can't fault them at all. If ever I have a problem I'll call or email them and they'll usually deal with me straight away. If they can't fix it immediately they'll call me back. We don't have to chase them. The service is personal – you always feel you're dealing one-to-one. That's a big plus,"
"This product does everything we want it to do and if there's anything we don't yet know about but want it to do in future, I'm confident House-on-the-Hill will point us in the right direction."
People Services (HR)
Following the successful model of the Incident and Requests, Riverside Group initiated a project to migrate all paper-based forms used by People Services to electronic versions within SupportDesk. Design ideas for the end user dashboard and the forms were reviewed by House-on-the-Hill and then developed. End users have the choice from over 40 user defined Forms handling requests such as Maternity Leave application, Course booking, Sick Pay enquiries etc. Many of these include paperless authorisation workflow, with managers getting an emailed authorisation request that they can either grant or deny and which automatically updates the request.
Requests are automatically categorised, and SLA's set. Reporting dashboards, scheduled reports and ad hoc reports provide constant visibility on performance.
Configuration options within House-on-the-Hill allow the People Services Folder to be hidden from IT Support staff under their "Support" role but available as typical end users ensuring confidentiality is maintained.
The project was delivered on time and within the allocated days of consultancy and development.
Compliance
Riverside Group have several departments handling queries covering Gas, Electrics, Water etc all of which come under the "Compliance" umbrella. During the Covid19 outbreak House-on-the-Hill manged to progress this through remote working and access, and the handing of this function has now been added to SupportDesk. Fewer forms were required for the call handling but mails from 14 separate mailboxes are processed and converted to new cases or appended to existing ones. From mailbox to SupportDesk the cases are automatically allocated to the appropriate Group who then triage and categorise the case.
Throughout all projects we have been fortunate to have had continuity at Riverside Group in Debbie Anacoura, Service Operations Manager. To quote some of her comments.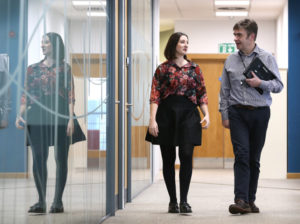 We love working with Riverside and we strive to continue strengthening our relationship into the future. 
Thinking of trying House-on-the-Hill in the Cloud? Set up a trial, takes two minutes.