Log Tickets
Turn your conversations into Tickets
Chat with your team and log tickets simultaneously with our Microsoft Teams Bot integration!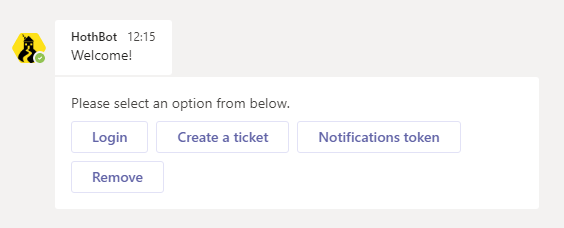 Efficient
Speed up the way you log tickets
With a few clicks of a button, create a ticket with relevant fields auto-populated within the system to increase productivity and efficiency.


Notification
Let Teams notify you on tickets
With House-on-the-Hill's Microsoft Teams integration you can be notified for new tickets logged to you from within the Microsoft Teams application.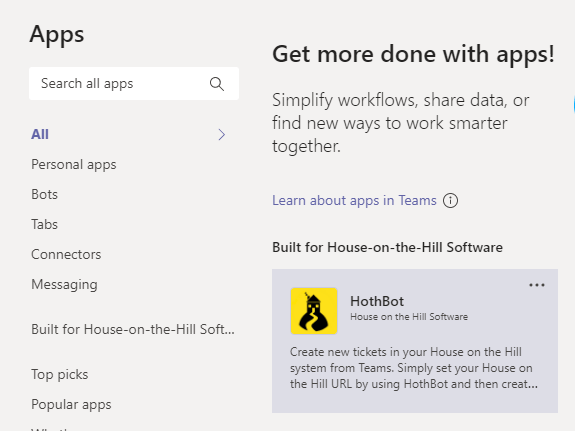 Easy
Download the teams app and away you go
Contact House-on-the-Hill for information on how to get setup.
Click Here to learn more about HotH's Microsoft Teams Integration
A Supervisor guide can be accessed here, and an End-User guide here.