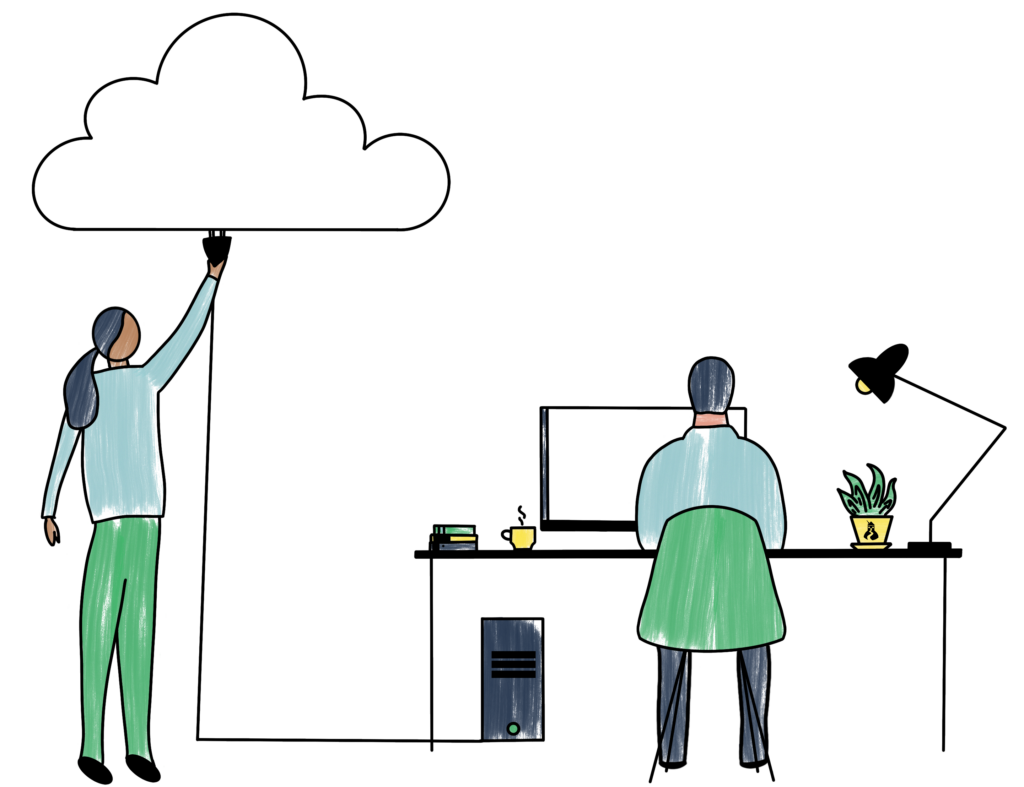 HotH in the Cloud ☁️
2020 will go down in history as the year most companies had to transform their operations almost overnight. During that period of transformation six out of 10 businesses moved their work to the Cloud, a statistic we at House-on-the-Hill recognised as 70% of our customers became Cloud Hosted Solutions.

Pros and reasons why your HotH Solution should be in the Cloud
Unsurprisingly the SaaS model has continued to grow due to its flexibility and affordability.
Organisations are bringing these digital business initiatives to the forefront and many have begun rapidly mobilising the move to the cloud in an effort to modernize, improve reliability, support hybrid work and address other new realities compelled by the pandemic.
1. It's 2022
Its no secret that cloud services have become increasingly popular, Gartner reported that 85% of organisations will be "cloud-first" by 2025. Adopting the cloud provides a great opportunity to adopt a structured process-driven strategy, follows best practices and elevate your service for years to come. House-on-the-Hill is the perfect companion to aid you in your journey. During our 30-odd years we've built lasting partnerships with our customers and our duty is to make your journey to the cloud seamless, exciting and valuable.
2. Make your life easier with HotH's Superpowered Service!
Stay on the latest & greatest version of HotH and let our world class support team tend to maintainence, monitoring, upgrades, and the continual improvements. No need to worry about servers, VPNS, Firewalls, hardware, upgrades, etc etc. We take care of all that for you.
3. Email is Dead. Long live Microsoft Teams!
Well. That's a bit bold. Email isn't going anywhere any time soon. But some of you might have noticed that we pretty much use MS Teams all the time. This huge surge to Teams during Covid spawned the House-on-the-Hill MS Teams Intergration "HotHBot". With HotHBot you can communicate with your users from within a Ticket straight into their Teams channels! Plus you keep a history of the communication. WIN WIN. With HotHBot you can also create Tickets within Teams, get push notifications and initiate a call from within a service desk ticket. This is an exciting space, keep your eyes peeled. The Teams Bot is a CLOUD ONLY FEATURE.
4. But the Cloud costs more!
If you only look at the pricing difference between SaaS and an on-premises subscription, Saas is, on the surface, more expensive. But then you haven't considered all costs. Beneath the surface you have more than just hardware and license costs. You also have to take into account the time you spend on upgrading, making sure their environment is performing and secure, you have extra costs.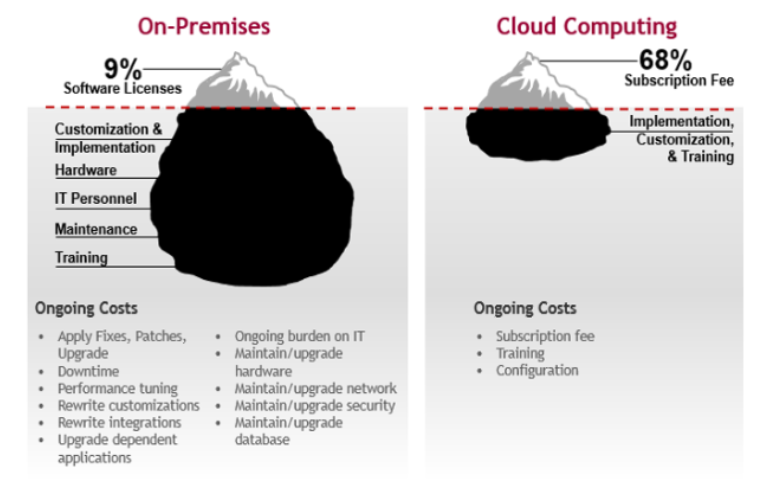 5. Migrating is a Breeze
You're already using HotH! So you can expect the migration of your data to be as light as a feather. Check out what our friends at Newbury Building Society had to say about their Cloud migration.
6. Ooo ahhhh, I wanna be with HotH Everywhere
Working from home just got a hell of lot easier. Access House-on-the-Hill from anywhere on any device and of course from within Teams. No need to manage VPNs for your on-premise versions. We sort that for you.
7. Data Security at the heart
House-on-the-Hill Software is hosted on Microsoft Azure with data held in the UK or EU. We are ISO27001 and CyberEssentials compliant and GDPR ready. Our software undergoes regular penetration testing and comes with SSL security.
8. Scalability and Future Proofing with Enterprise Service Management
Perhaps you didn't know… But HotH is deployed to manage all these processes:
IT Service & Support
Customer Service
FOI & Case Management
Facilities Management
HR
Finance
Customer Relations
Projects
Data Breaches and Information Governance
RoPA (Recording of Process Activities)
Booking Management
And much more…
Due to the platform's flexibility House-on-the-Hill is the perfect cost effective solution to manage processes for many areas of your Organisation.
Well, hopefully this floats your boat all the way up to the cloud!
Request a demo below to learn more about House-in-the-Cloud ☁️