House-on-the-Hill Software Releases the New SupportDesk Version – SupportDesk 2016
We are delighted to announce the release of SupportDesk 2016!
Boasting extensive user experience improvements for Agents, Managers and Customers, the latest SupportDesk enables you to provide the highest level of service with enhanced communication channels, increased visibility and optimum system flexibility.
New features include…
Service Request Process Enhancements*
Enhanced request visualisation for Customers with attractive new service request buttons.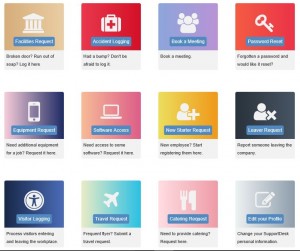 Display an attractive suite of service request buttons to your Customers via the self-service portal, making the request process a more visual and streamlined experience. Each button links to an individual QuickCall template enabling the precise capture of data, while simultaneously enhancing the user experience and encouraging Customers to use the portal.
*Requires Consultancy and the House Forms module.
Process Dashboards*
Toggle between dashboards for each process or business area managed within your system.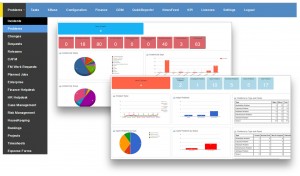 This new feature is extremely useful for managers of multiple processes, departments or teams, as it enables default dashboards to be set for each process. These dashboards, built using the drag and drop dashboard designer, can display reports, call queues and information unique to each process, with the ability to toggle between dashboards instantly via the folder dropdown in the toolbar.
*Requires House Forms module.
Remote Support Button*
Generate a Bomgar session directly from a ticket.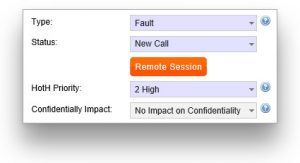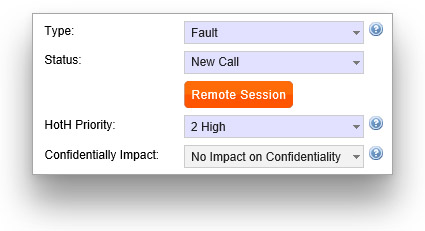 Keep the entire support process within the ticket workflow by giving Agents the option to generate a remote support session directly from the ticket. Notifications can be sent to Customers automatically to alert that a Bomgar session has been initiated. *Bomgar must be purchased separately.
Find out more about SupportDesk 2016! – get in touch or call +44 (0) 161 449 7057
Check us out on Twitter