Maintain a Risk and Control Register and Identify Risk Level
SupportDesk's Risk Management solution provides a configuration through which SupportDesk can be used to maintain a Risk and Control Register. Aligned to this, SupportDesk can also be configured to record risk related "Tasks" that can reference this register and pull through appropriate Control information that is helpful in handling the task.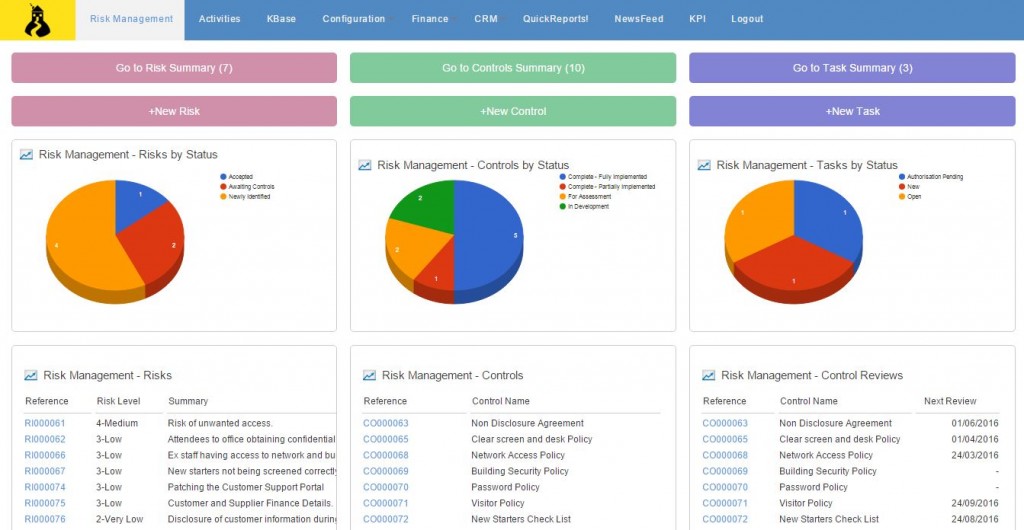 Determine Risk Level
SupportDesk Risk Management solution is  centred around an Activity-based Risk analysis whereby the activities of the company are identified within Business Areas, and then a simple Risk model is applied to determine a latent "Risk Level" which is based on Likelihood and Impact.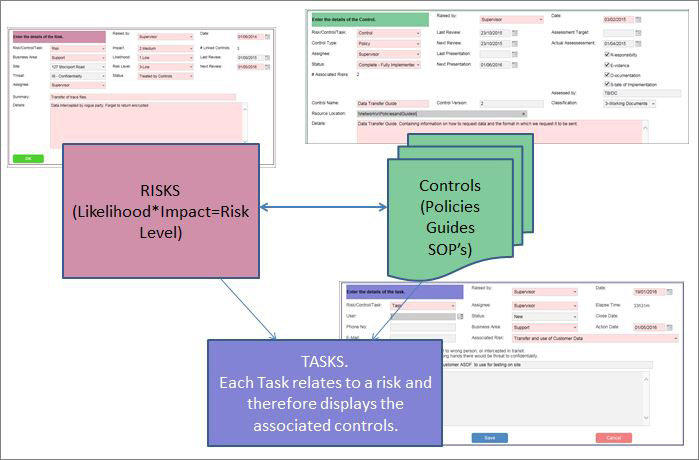 Risks
Risks are logged based on Activities within the business, and are logged by business area and site.
Assigned a Risk Level – this is calculated based on a simple Risk Model of Likelihood and Impact.
Risks have an owner and current manager.
Status is defined, from "newly identified", to "Treated by Controls" , "Accepted" or "Retired"
Linked to Controls. Can be associated to many Controls such as Policies, SOP's and Guides.
Set Review Date reminders to ensure regular assessments.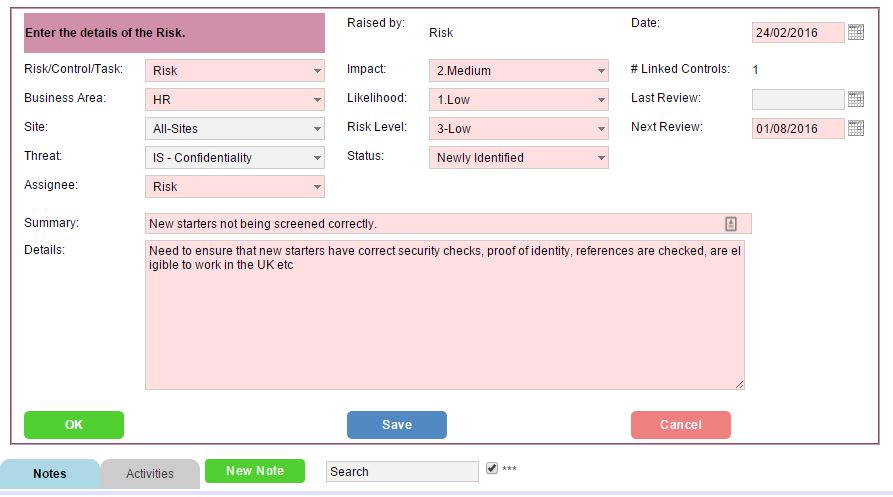 Controls
A Control may be a Policy, NDA, SOP, Guidelines etc.
Have an owner and current manager.
Status defines state of implementation, from "In Development" to "Complete – Fully Implemented"
Record Version number and Assessment details.
Set reminders for review dates, and staff presentation dates.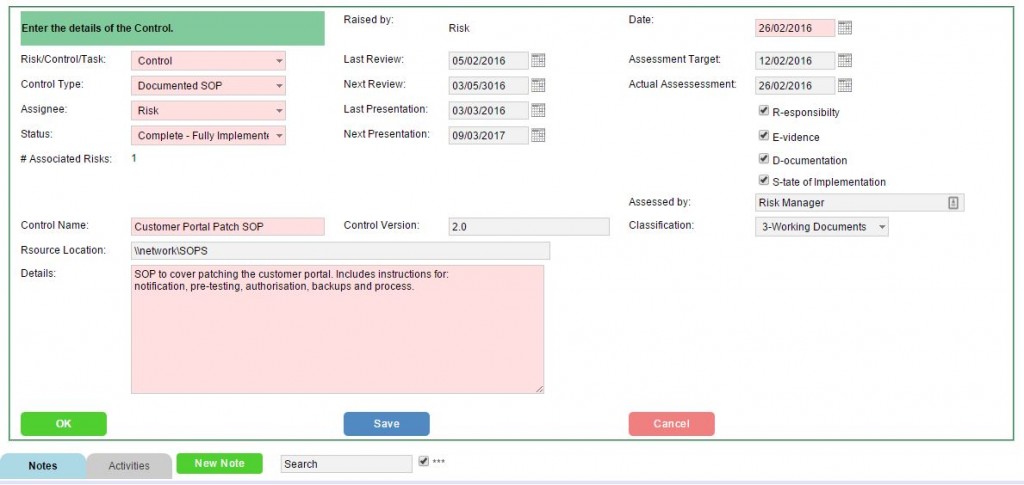 Create a Risk Dashboard
Using the Drag and Drop Dashboard Designer, Risk, Control and Task Data can be clearly summarised in a Risk Dashboard.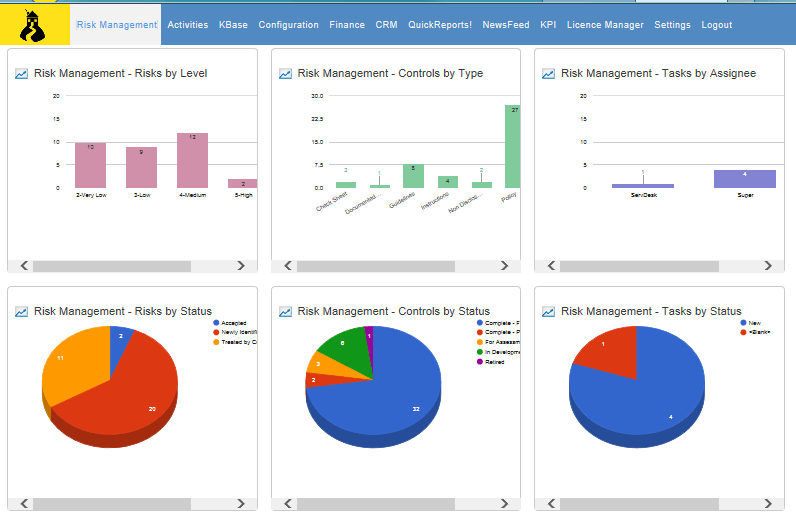 Run Risk Reports
Pre-built reports allow for the fast and easy presentation of key data.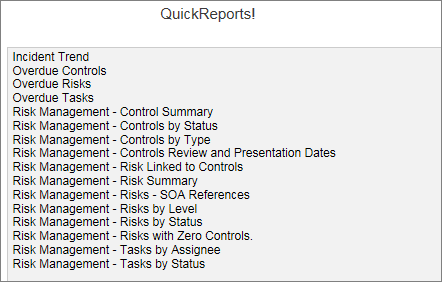 Provide an Instant Overview
With automated colour coding and breach notifications, SupportDesk summary screens highlight Risks needing attention.