The final area of interaction between Services and the rest of SupportDesk is ticket logging. If configured to allow it, the Service can now be selected on the ticket form.
The usual rules of filtering are applied to the ticket once the Customer is selected; that is, if configured as such, only the customer's Assets are shown in the drop-down list: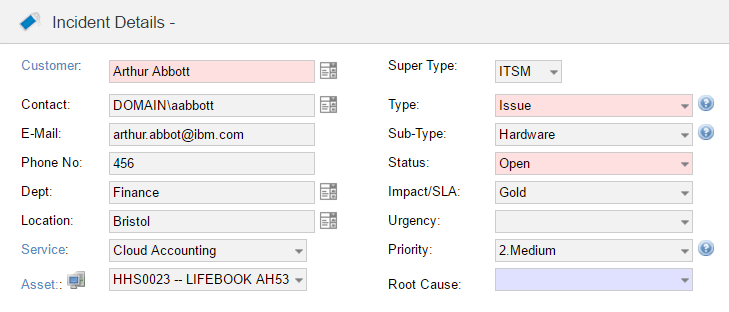 Filtering is also applied, however, to the Service so that the only Services shown will be those to which the Customer is a subscriber. Once the Service is selected, a secondary filter is applied to the Asset so that only the associated Asset of that Service is shown.  If you wish to change immediately the Operational Status of the Service as a result of the ticket being logged, you can simply drill down to the Service and change the Op. Status accordingly.