Product contains a master list of the products that you work with. You can link company property with a specific employee or link product to a specific supplier.
Product is often used to help to support business tasks like stock control.
Click the links below to read how to add product records manually and how to link products to suppliers.
Adding Product Records Manually
If you need help with your HotH Click here to get in touch with the Support Team
Adding Product Records Manually
To manually add a product record navigate to Your Company > Product to see a summary list of your products.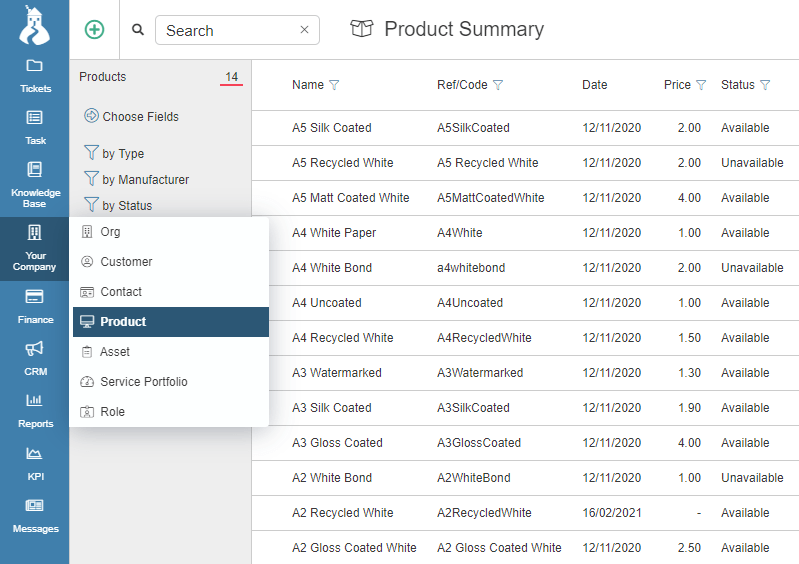 Click on

in the top left of the dashboard to create a new individual record.
There are numerous fields in which you can add the data as is required, mandatory fields are highlighted.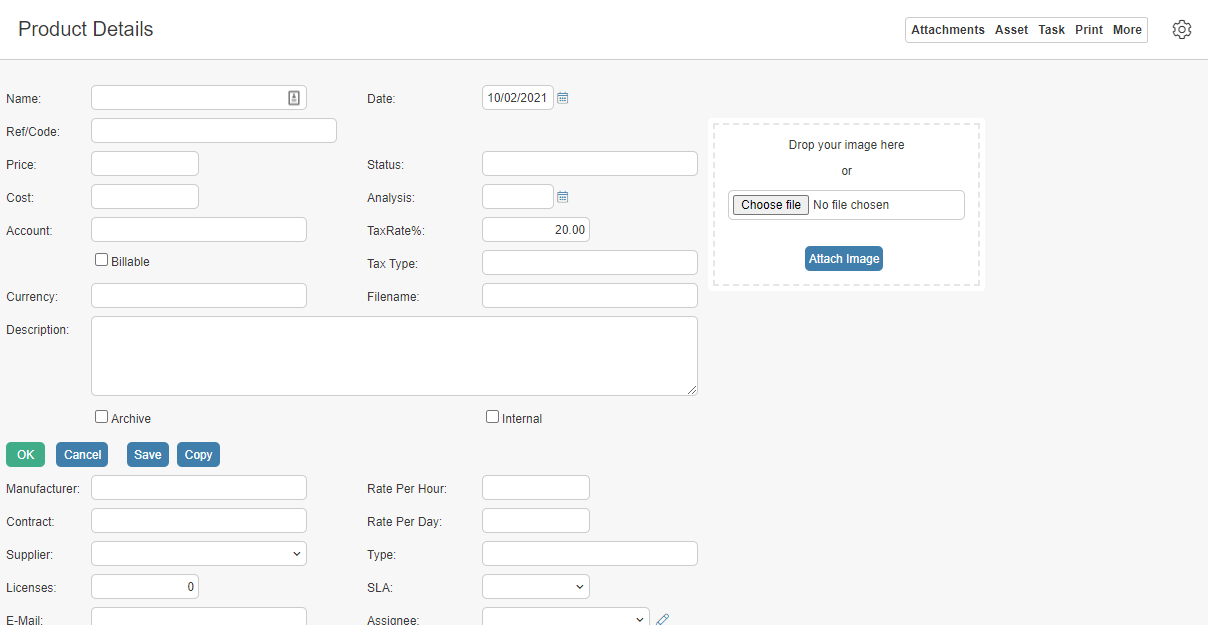 Click OK to save and return to the Summary. Clicking Save lets you save and remain on the current record.
To remove a Product click the Archive checkbox and press OK. 
Linking Products to Suppliers
You may have a product that relates to a certain supplier and want to set up
Your Company
to reflect this.
To link a product with supplier, first create and save your Supplier
record.
Then, via
Your Company 
> 
Product
, open the record you would like to link and select the
Supplier
you wish to associate with them from the Supplier
drop-down. 

Click OK to save. The Supplier will now be linked and visible in the fields on the Ticket logging screen.