Password Reset options for End Users
SupportDesk's login screen includes a Login and Password field, both of which must be completed for users to log in to their personal profiles. Password resets can be a common request on the HelpDesk, so underneath the Login and Password fields there is a 'Forgot Your Password' link enabling self-resolution in the case of a forgotten password.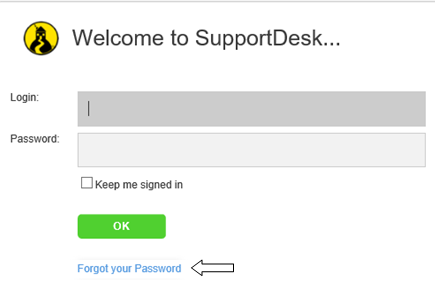 Once clicked, Users can enter either their e-mail address, User Name or Login for the system to identify them by, then click Submit: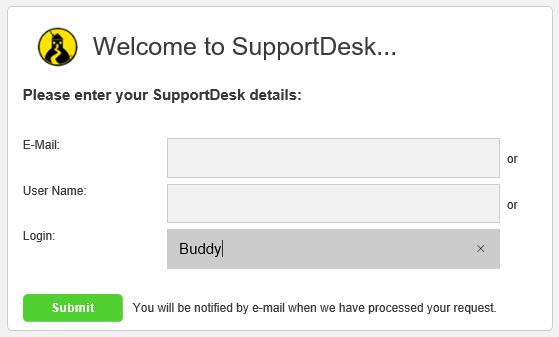 Once submitted, a reset message appears on the Login screen:

And a message is sent to the e-mail address* associated with the Login details provided, which includes a randomly generated temporary password. Upon first login after password reset, the user is prompted to enter a new password.
*The User must have an email address entered on the Options tab of their Login record for the email to be generated and sent.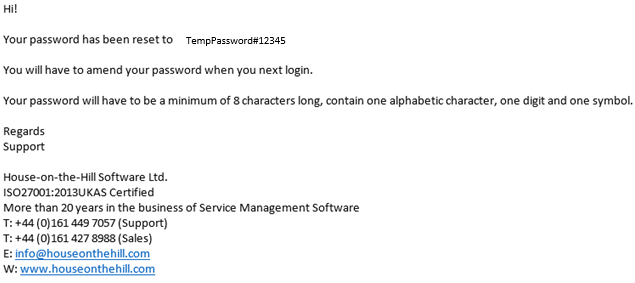 Password Reset options for Supervisors
Supervisors are able to access login records via the Settings dropdown, and clicking Logins. SupportDesk includes a Reset Password button on the Details tab of individual Login records:

When clicked, provided the Login record has an email address entered on the Options tab, the password reset email will be automatically generated: