The information on this page is an overview of the Email Integration feature for On-Site systems. To learn additional details about this feature, consult the links below:
The E-Mail Option can be used in conjunction with MAPI-enabled email clients such as Outlook or you can connect to an email server to send and receive messages. The mail server must be either POP or IMAP enabled.  If you have the E-Mail option as part of your SupportDesk package, it will automatically be included in your installation when you set up SupportDesk.
To enable the E-Mail feature, the SupportDesk Logins must have the E-Mail Enabled box ticked at the Login Details form on the Options tab. If the person is to be allowed to send attachments, make sure the Attachments tick box is also selected: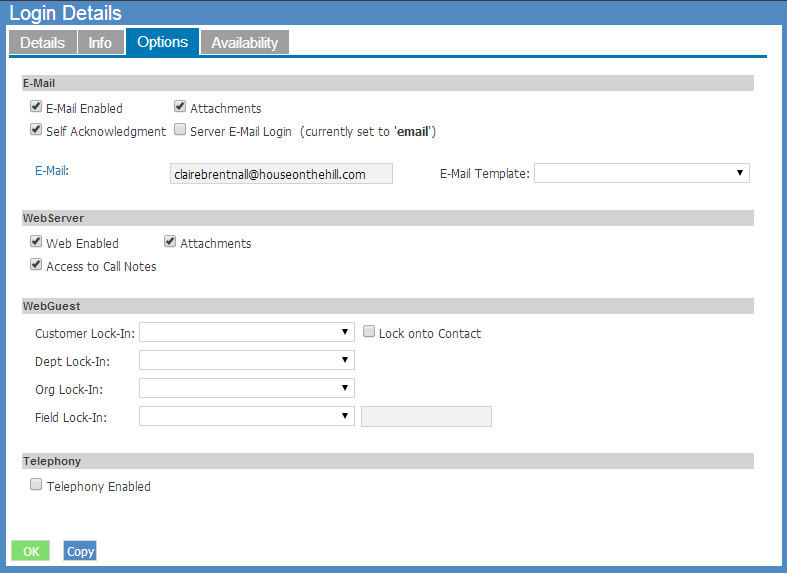 You must use Mail> Setup & Templates in the Windows User Interface, or Settings > Logins in the Web interface, to configure the settings.
You can also use the E-mail & Letter Templates form to create templates for mail in various situations, either on an automatic or ad-hoc basis. Some examples are in place to assist you. You can disable messages and request that a message be paused before sending.