Expand the Finance heading in the margin to access the summary list of Suppliers and create new entries.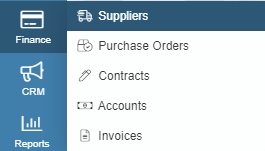 To create a new supplier, click the "Add New Supplier

" button or click into existing records to edit. Suppliers can be referenced on Purchase Orders, Contracts, Tickets, Product, Inventory and Activity records: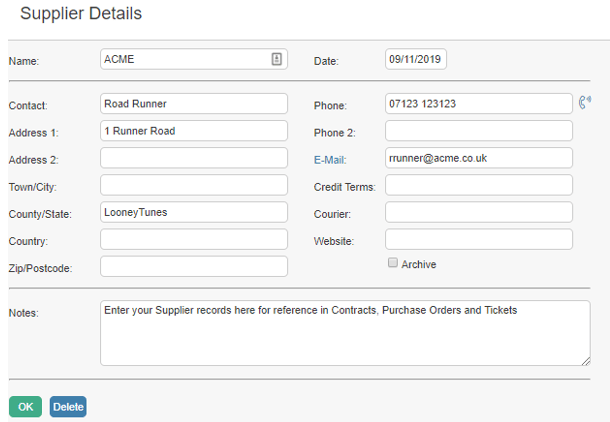 More Supplier Information
Extra Fields and Attachments (on the More link) can be added once the Supplier has been created.