Organisations may be external companies that you support containing individual internal users. Set them up by entering details, or importing them as CSV files.
If you are importing your Organisations via CSV load, please consult the Importing Organisations Guide. If you are adding them manually, please follow the guidelines below:
If you wish to enter your Organisations, this is done via the Your Company drop-down menu, seen below: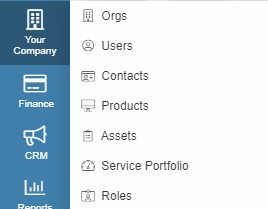 Clicking on Orgs and "Add New Org

" will bring up the details screen in which you can create your new Organisations record. There are numerous fields in which you can add as much or as little data as is required. Once entered and saved, you may wish to have your Customers associated with the Organisation you entered.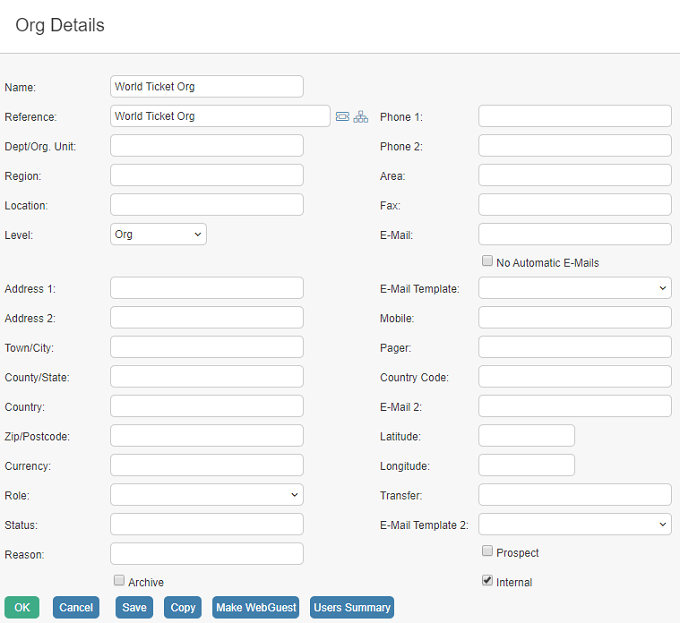 To do the latter, first create and save your Organisation with the name of the company. Then, via Your Company > Customers, select the Organisation you wish to associate with them from the Orgs drop-down. Click OK to save. The Customer (User) will now be linked to the Organisation.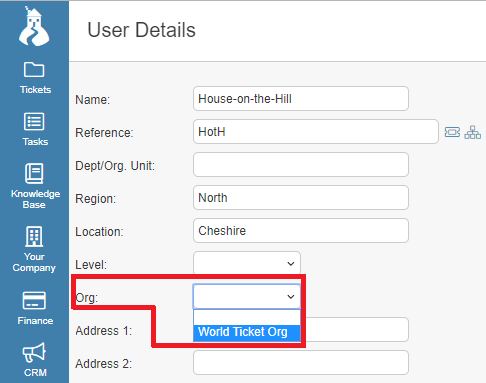 Learn more about Customers (Users) here.