Customers may be external companies that you support or individual internal users. Set them up by entering details, importing as CSV files or through the LDAP Integrator.
If you are importing your Customers via CSV load, please consult the Importing Customers Guide.  If you are importing your Customers through the LDAP Integrator, please consult the LDAP Configuration Guide. If you are adding them manually, please follow the guidelines below:
If you wish to enter your Customers (also titled "Users") manually, this is done via the Your Company drop-down menu, seen below.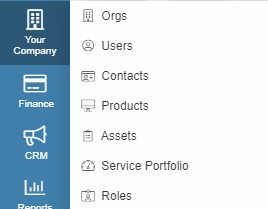 Clicking on Customers and "Add New Customer

" will bring up the details screen in which you can create your new User/Customer record. There are numerous fields in which you can add as much or as little data as is required. Your Customer may be an individual if, for instance, you are supporting internal IT. Otherwise, you may wish to have Customers as Organisations, then associate individual contacts at the organisation with the Customer.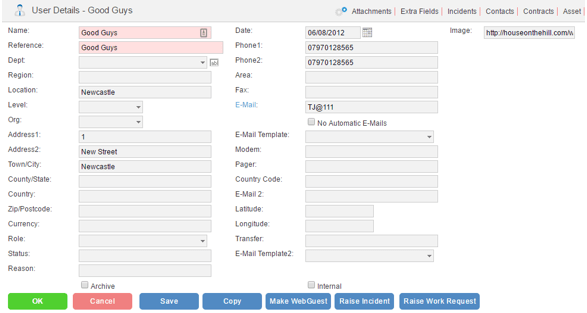 To do the latter, create your Customer with the name of the company. Then, via Your Company > Contacts, create the name of the individual Contacts at that organisation. Then, on the Contacts record, in the Customer (shown in the example below as 'Store') drop-down, select the name of the Customer that the Contact is associated with. Click OK to save. The Customer will now be linked and visible in the fields on the Ticket logging screen.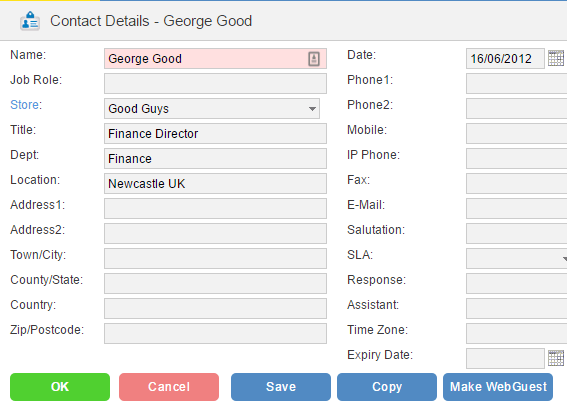 Learn more about Contacts here.