Contacts can be set up independently or linked to specific customers. Besides manually keying in the details, you can import as CSV files, through the LDAP Integrator, or can obtain them through Microsoft Outlook.
If you are importing your Contacts via CSV load, please consult the Importing Contacts Guide For adding Contacts from Microsoft Outlook, consult the Microsoft Outlook Guide. If you are adding them manually, please follow the guidelines below:
If you wish though to enter your Customers and Contacts manually, this is done via the Your Company drop-down.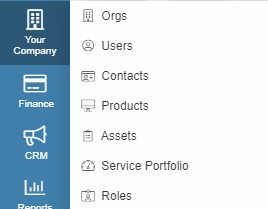 Clicking on Contacts and "Add New Contact

" will bring up the details screen in which you can create your new Contact record. There are numerous fields in which you can add as much or as little data as is required.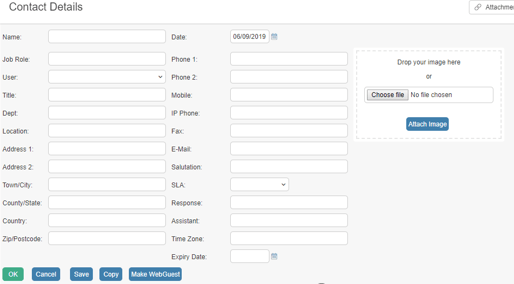 Depending on whether you are supporting internal or external IT, there are fields on the Ticket record in which you can capture end user information. Upon selecting the Customer from the drop-down list, or free typing and selecting, associated contact details including Phone No. E-Mail, Dept. and Location can be brought forward into the Ticket record.