Workflow is an important aspect of SupportDesk and serves in monitoring and progressing the Status of individual tickets– from raising a ticket to resolving and closing the ticket.
The workflow will determine the statuses to be created. To add new statuses go to Settings > Service Level Management and in Category select Status.
Common statuses include:
Open (Reopen)
Responded To (e.g. First Response)
On Hold
Assigned/Work in Progress
Resolved
Closed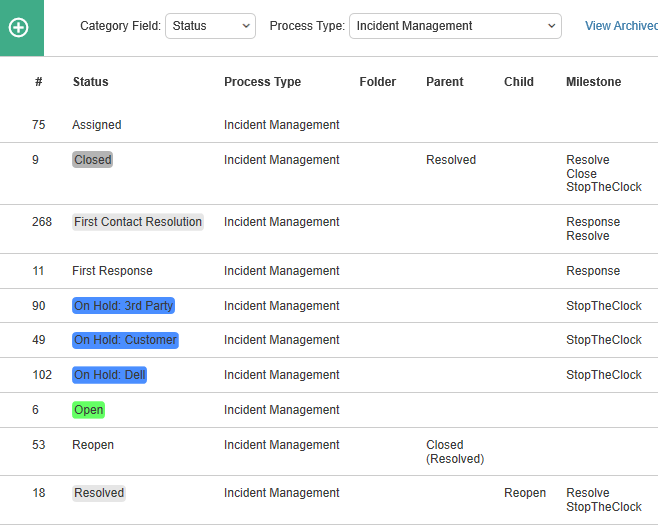 Milestones
Within the separate statuses you can set milestones for the ticket life cycle.  The statuses most commonly defined as milestones are:
Responded To
Resolved
Closed

An email can be used on all three of the milestone statuses.
Stop the Clock
This function is used to stop the progression of elapsed time on a ticket and can be set up to initiate once a particular Status is selected.
In the example below, the statuses Closed, On Hold and Resolved are showing to Stop the Clock once engaged on a ticket: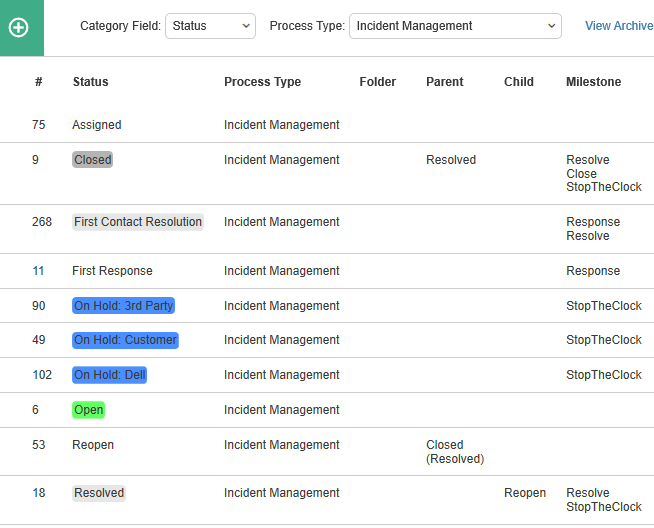 Learn more about this topic by visiting the Status page.