Dashboard Forms provide the functionality for you to alter the "landing" screen for SupportDesk users, whether Service Desk Agents that are logging tickets or WebGuests (Customers/End Users). This means that, upon logging in, each user could have a unique screen that has been associated with their login record. (This functionality is only available on the web). Dashboards can also be associated to roles. An example of a Supervisor login Dashboard is shown below: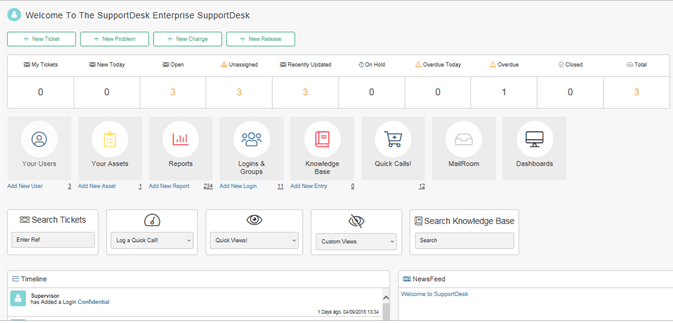 Benefits
SupportDesk is a very flexible tool that allows individual users to have their own view upon logging in to the Service Desk, and can be a good way of creating personalised dashboards for you Customers, including adding company logos, colours and text.
Requirements
To make use of this feature you must have the House Forms module and SupportDesk web application.