You can get started by requesting the FeedbackForm.txt from House-on-the-Hill, then importing into SupportDesk. This will automatically create the Feedback form and extra fields, which can then be edited to suit your requirements using SupportDesk Drag n Drop Forms Designer and Extra Fields.
Customising the Form
You can add fields to the form by selecting the desired field in the right-hand table, then dragging to an available cell on the left. In the same way, fields can be removed from the form by selecting the field in the left-hand table, and dragging to the right-hand table.
Click Save to save the change and stay on the form editing screen, and OK to save and exit the editing screen:

Creating new Extra Fields
If a field you wish to include on the form does not currently appear in the right-hand table, it is possible to create new selections as Extra Fields. Go to Settings > Extra Fields, and click the New button: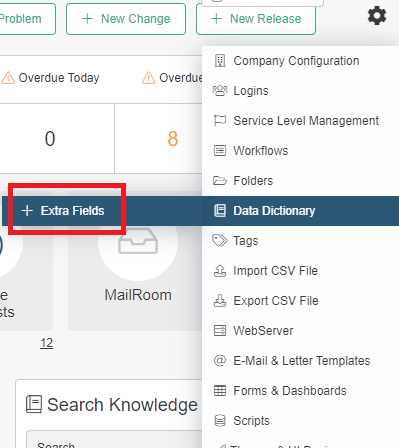 A blank extra field form will then be generated for you to enter the details of the new Extra Field. Here, enter the name of the field in the Prompt box and ensure the Table is set to Call. You can then enter the selections that will appear in the drop-down of the field in the free-text Selection field.
Click Save Field to save: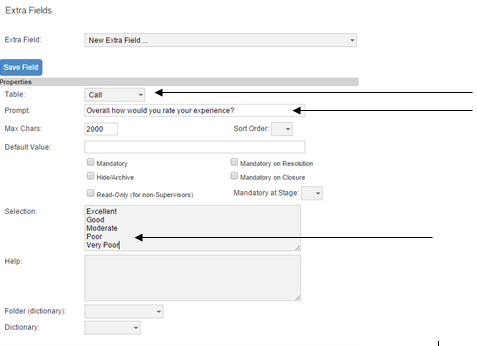 Click back into the Feedback form, and the new field will now be available to drag and drop onto the form (fields are listed alphabetically, use the alphabetized tabs to find your field). Once positioned correctly, click OK to save: