At Folder Level
Once Dashboard forms have been created there are different ways to make use of them. SupportDesk offers the functionality to set Default Dashboards on individual Folders. This means that, when a Folder is accessed by a service desk Agent, a completely unique Dashboard can be displayed i.e. a Ticket Dashboard, and then when another Folder is accessed, i.e. Problem, this will then generate the default dashboard for that Folder. This is extremely useful for managers of multiple processes, or of multiple business areas, as it enables detailed, but separate dashboards for each process to be displayed by simply selecting from the Folder drop-down: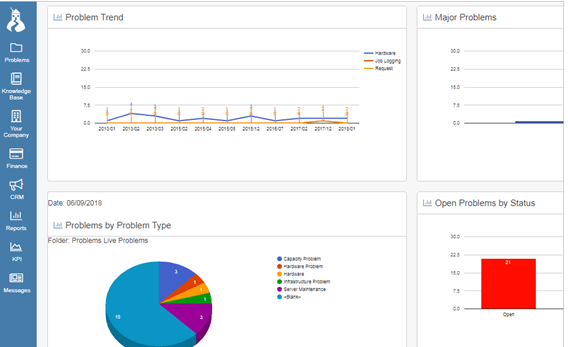 In order to set a default Dashboard for each folder, Supervisors can access Settings > Folders and pick the required process (e.g. Ticket Management). Then, in the Framework section of the Folder Details screen, select the Dashboard from the Default Dashboard drop-down:

Examples of Process Dashboards: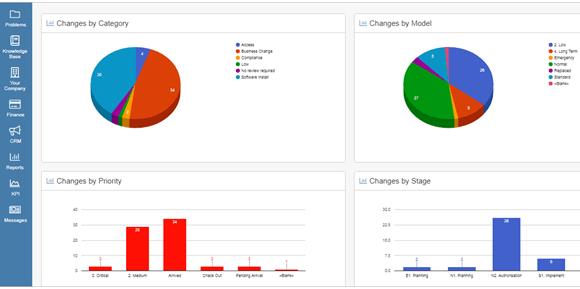 Activating Dashboards at Individual Login Level
Customers can view their own unique Dashboard upon logging in. Supervisors can set this by going to Settings > Logins, and finding the required login. Here, on the Details tab, the Dashboard can be selected and set from the Dashboard drop-down: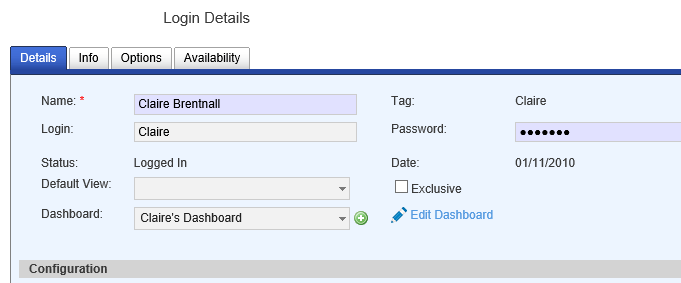 At Privilege Level
SupportDesk automatically recognises which Dashboard to display to a customer when they have logged in, based on their privilege level. This is done simply by naming the Dashboard with the same term as the privilege. For example, if there is a universal Dashboard to be used for all Analyst logins, the Dashboard form named Analyst will automatically display for all Analysts logging in (unless there is a Default Dashboard set against an individual's Login). The Dashboard can be edited from the Drag and Drop Designer and will update the Dashboard for all Analysts.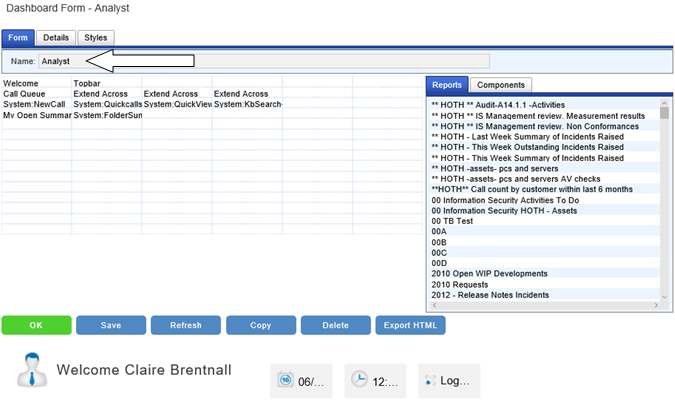 This functionality is also applicable for WebGuests: