Never miss a customer again – reach out instantly with House-on-the-Hill Chat!
A brand new feature coming to House-on-the-Hill in 2020 is chat. Make your customers more inclined to purchase your services, provide support by proactively engaging with them. House-on-the-Hill Chat can be used in the day-to-day running of your system, so you never have to take your eyes off the Helpdesk.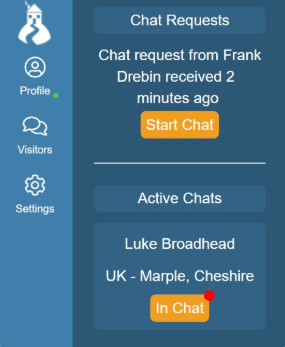 The Visitor List allows you to track who is viewing your site, what pages they are currently looking at and when they were last active. This means that chat operators can target specific individuals and interact with them. Increase your customer satisfaction by supporting them in real time!

The Mobile WebApp capability for House-on-the-Hill Chat allows you to keep in the loop with customers visiting your site, wherever you are. The Chat WebApp works in the same way as the desktop version, and you will receive a ping when the user responds.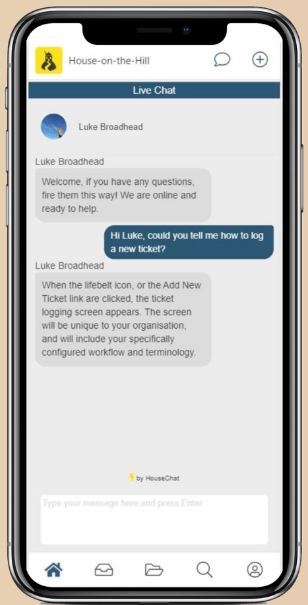 Offline Forms are implemented within House-on-the-Hill chat, so that even if you are currently unavailable, users can still contact the HelpDesk.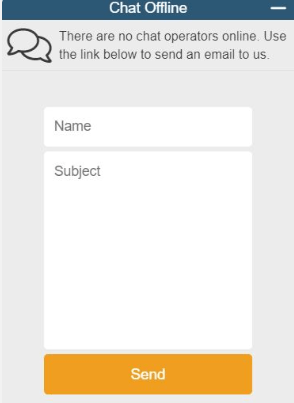 If you need any further questions or would like to enquire further about House-on-the-Hill Chat, then please email Chat@houseonthehill.com.