SupportDesk at SITS17

House-on-the-Hill will be at the Service Desk and IT Support Show on the 7th and 8th of June at London Olympia. If you are visiting the show, be sure to say hi to our friendly team of HotH consultants at stand 315, to discover how SupportDesk can enhance service management practices at your organisation.
Latest SupportDesk features include:
Workboard:
Create 'swimlanes' for each of your call statuses or priorities and enhance call visualisation for your agents. Each lane displays a snapshot of the call subject, who raised the call, the Customer and the assignee, with drill down links directly into each ticket:

Alert Reports
Automatically send alert reports to specific email addresses when unusual events occur, such as 'More than 10 Critical Priority Calls' are logged within a specified amount of time. SupportDesk's QuickReport Designer works in conjunction with the Workflow Engine, enabling alerts to be sent automatically based on pre-specified Limit parameters: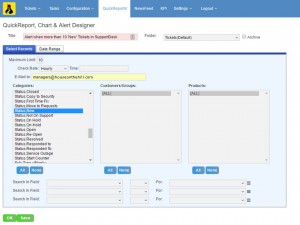 Navigation Summary
Accessible from both home page dashboards and from within each service desk process managed within your system, SupportDesk's attractive side-bar navigation summary provides drill-down links to specific call queues, such as Unassigned, Breaching Today, Resolved. The navigation summary when viewed from the Today Page dashboard offers drill-down links to the individual folders (processes) managed within your system.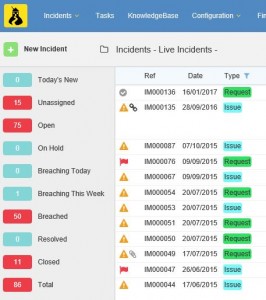 See all this and more at SITS17!
Book your personalised consultation.