5 Top Tips on Nurturing Your Service Desk's Knowledge Management Database.
The Knowledge Management Database, or 'KnowledgeBase', is the area of the Service Desk in which known errors, problem solutions and root causes can be stored. It is a great resource for Service Desk Analysts, as a successfuly nurtured KnowledgeBase can assist in the efficient interrogation and speedy resolution of issues.
Here are 5 tips on how to keep your Knowledge Management Database well-maintained, and to ensure that you are using this area of the service desk to its full potential –
1. Be Selective
The selection of articles stored in the Knowledge Management Database will determine its usefulness, and ultimately its value, to your organisation. Therefore, when creating articles, consider:
Could the article be of potential use in the future? If a solution is discovered that has been the root cause of multiple Incidents, that is the workaround to a recurring issue, or perhaps has taken a great deal of analysis to discover, then saving for future recall will be a useful and time-saving commodity. Adding solutions directly from tickets saves the repetition of data input.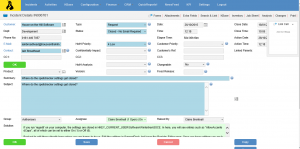 Is there enough detail? To be of use as a KnowledgeBase article, the item must contain a clear outline of the issue, an accurate solution, and where possible, clear instructions on how to fix the Problem.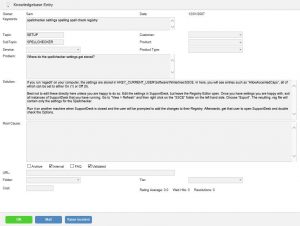 2. Quality Check
Restrict the publication of articles in the Knowledge Management Database by forcing Validation. This means that, when an article is created, it will not be visible within the KnowledgeBase until a Supervisor has approved it. This can ensure accurate spelling, that solutions are correct, and that the item is appropriate for inclusion in the KnowledgeBase.
3. Use Keywords that are concise, precise and widely used

When searching for articles stored in the Knowledge Management Database, systems will initially interrogate Keywords that have been entered in the Keyword field of the article. Therefore, these need to be relevant and precise, so could include:
The name of a piece of kit, service or product
The action that is happening within the issue, such as 'send delay' or 'system failure'
Details of any error messages
Specific terms used within your organisation that are commonly entered on tickets relating to the stored solution
Things NOT to include in KnowledgeBase article Keywords:
Vague or unrelated descriptions of issues
Too many connecting words, such as 'the', 'and', 'it'
4. Include Links and Guides
Add relevant user guides, screenshots, risk assessments, backout procedures etc. to KnowledgeBase articles as attachments, in order to assist analysts and to build an integrated guide library within the service desk. Also include URL links to online resources, user videos, websites etc.
5. Provide FAQs to Customers
Use the Knowledge Management Database to create and display Frequently Asked Questions to your Customers via the self-service portal. These can include links to online resources.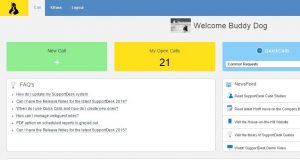 Customers can also be asked to vote on how useful an article is, enabling organisations to assess customer service and continually improve.