Help desk software for heightening communication and the Customer Experience!
Help desk software: it's here to help! The help desk should provide a platform for Customers and Service Desk Agents to communicate directly and view the progress of logged issues and requests, in order to ensure fast and hassle-free resolutions.
So, what can you do to provide the best service possible to your customers, and ensure that service desk communication is simple and instant? Here are a few tips for making the best of your service desk:
SupportDesk Service Desk software offers a web-based customer portal that webguests can access in order to track the progress of logged tickets. With SupportDesk, it is possible to create a list of common calls, or 'QuickCalls', in which custom forms for individual types of issue and request are generated. For example, an Equipment Request will generate a unique form in order to capture the specific data required. The Web Self Service Portal can also be personalised for each Customer with Portal Branding.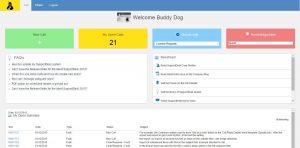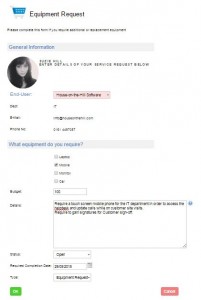 A section dedicated to FAQs on the customer portal allows users to instantly view helpful guides or step-by-step processes for resolving common issues in a public section of the KnowledgeBase. Gain valuable feedback on the quality of FAQs by allowing users to rate how useful the KnowledgeBase article is and whether it has helped to resolve issues.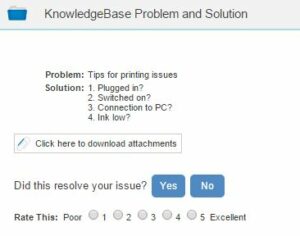 Customers can subscribe to various services provided by organisations, and an area of the self-service portal can be dedicated to providing service portfolio updates, alerting Customers of any Online, Offline or Impacted Services once logged in. Subscribers can be emailed from the helpdesk if services are offline or impacted, to alert to any issues with services or service downtime.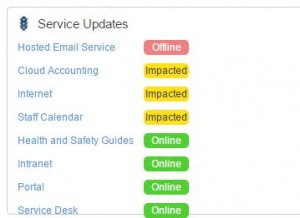 Having a noticeboard or social media-style newsfeed available to Customers can ensure that everyone is in-the-loop with current company or service desk news. The noticeboard can be used for general announcements, for alerting users of any upcoming scheduled downtime, or to send direct. private announcements to individual users or groups.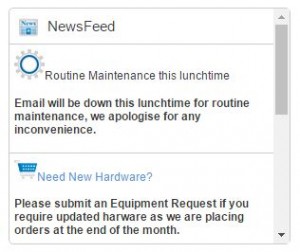 Set emails to automatically notify Customers of the progress of calls at various call milestones, such as upon first logging tickets, change of Assignee or if a resolution has been found. The Workflow Engine automatically notifies Agents and managers if SLA breaches are approaching, and escalates calls if beaches occur.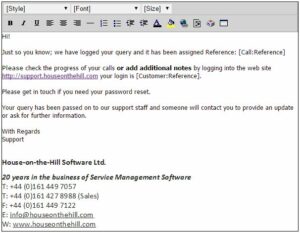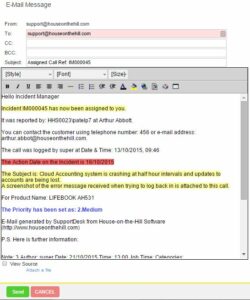 The QuickReport Designer enables reports to be created from scratch and SupportDesk is shipped with 100+ editable service desk reports as standard. Send help desk Report Packs to Customers and Managers at predefined intervals, in order to keep users up to date with service desk performance and be transparent with key performance indicators. Schedule reports to run daily, weekly, monthly, or run single reports at the touch of a button.

Integrate your service desk system with telephony for automatic user detection and ticket population. Bring up a call with user details populated  before the caller even begins speaking.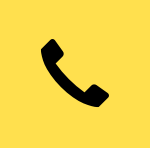 By simply entering a search string into the system control settings, SupportDesk's Twitter Helpdesk Integration will offer the results from Twitter in a view on the service desk. If users are Tweeting about your organisation and a Tweet is appropriate to the Service Desk, a subsequent ticket can be raised from the Tweet in just a few clicks.
Satisfaction surveys can be designed and sent to your customers through the service desk using SupportDesk's customer satisfaction survey tool. In service desk communications, send links to feedback questionnaires and customer satisfaction surveys, the details of which can then be captured and reported on with SupportDesk's in-built Reporting tool.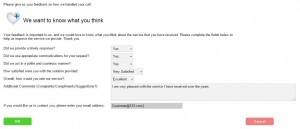 SupportDesk's mobile service desk allows engineers to access the work queue, and log, update and escalate calls while working on customer sites. The helpdesk can therefore be mobilised, and Customers can be provided with the highest level of service by ensuring that SLA targets are met, even when engineers are out of the office.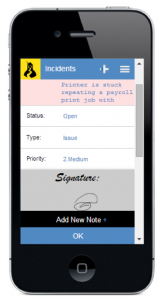 Get in touch to find out more, and check us out on Twitter!