Dashboard Forms provide the functionality to personalise "landing" screens for HotH users. So that, upon logging in, users have a dashboard that has been associated with either their role (e.g. Support Staff or Customer Guest) or their individual login record.
Example of a Supervisor Dashboard: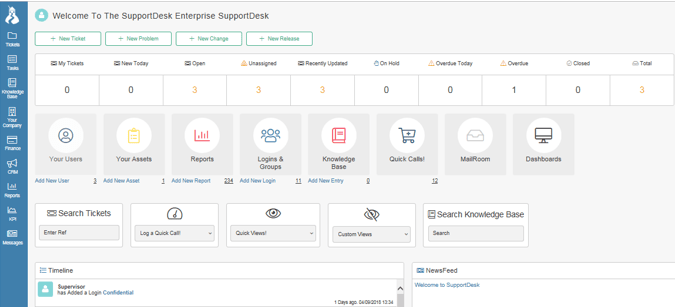 Learn more about this topic by visiting the Dashboards page.