When starting out with House-on-the-Hill (HotH), the first area that needs to be configured is Your Company Settings. This area contains general characteristics of your organisation and overall settings for processing HotH.
To find this, go to the Settings Cog

>Your Company Settings:

You can leave most settings as the default for now, but be sure to enter your Name, Email, Office Hours and Public Holidays.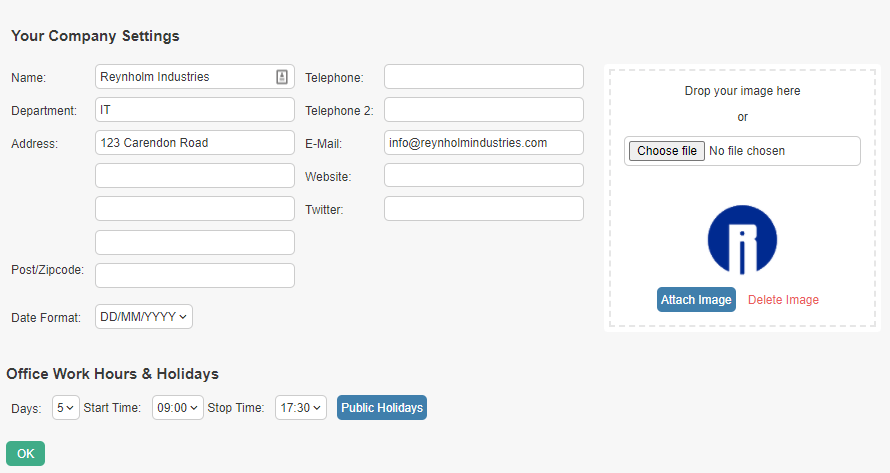 In the example below, 5 days means that your clocks on SLAs (Service-Level Agreements) will count the working week, from 9:00 to 17:30. Outside of these times (and any Public Holidays entered) the elapse time will not be counted.

Learn more about this topic by visiting the Your Company Settings page.
---
Still haven't found what you're looking for? Contact documentation@houseonthehill.com