Housing IT Solutions: SupportDesk ITSM @ Riverside
How top housing group opened the door to better IT support
It is a happy coincidence that House-on-the-Hill has laid the foundations for improved IT support in … housing associations!
One of a dozen such customers in the UK housing sector is The Riverside Group (TRG).
The organisation
The Riverside Group's merger with English Churches Housing Group (ECHG) in October 2006 made it one of the largest housing associations in the UK. It owns or manages more than 50,000 properties, providing affordable properties for rent and shared ownership, and homes and support for vulnerable and older people.
Born in 1928 as Liverpool Improved Houses, it has built up huge expertise in sustainable regeneration and renting homes for a social purpose. ECHG, which had its headquarters in Leicester, specialises in supported and sheltered housing for elderly, homeless and vulnerable people.
Located in new offices opened in 2005 in a Liverpool business park, the Riverside Group's IT department has some 40 staff, roughly half of whom work on the IT Help Desk and in other technical support roles. The Help Desk handles IT-related calls for 2,400 staff in over 300 sites throughout England. Riverside has a separate call centre for handling non-IT issues.
The challenge
When TRG moved to the newly established Estuary Business Park from offices in Liverpool's Wavertree district, Riverside was on the hunt for a new Help Desk tool.
"We had a package from Computer Associates called Unicenter Service Desk which had been very expensive to maintain and was coming to the end of its maintenance agreement,"

recalled Debbie Anacoura, IT Technical Support Manager.
The Riverside team invited five of the leading Help Desk suppliers to demonstrate their products before opting for House-on-the-Hill's SupportDesk ITSM.
"All five products did pretty much the same thing although some of them had a few more 'bells and whistles.' But House-on-the-Hill was much less expensive than the rest,"

Debbie Anacoura explained.

"We also found the people who work for House-on-the-Hill to be very helpful. Iain Broadhead, the company's Managing Director, came and delivered a demonstration of the software, and we thought he was approachable and very informative. We also felt more comfortable with Iain's approach, which was very focused on providing us with the right solution as opposed to a straight sales pitch."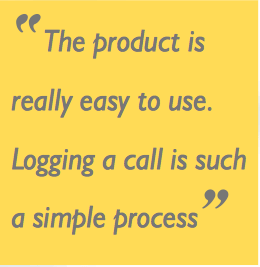 One of Riverside's main initial objectives was to integrate the new IT Service Management package with other systems including Active Directory, in which user accounts are stored.
It also wanted a full audit trail of each call, and for senders to be automatically notified by email, quoting a unique reference number, that their notes had been received and were being actioned.
The solution was … House-on-the-Hill
Although in the first place House-on-the-Hill had won the business on price, Riverside quickly found that its product opened the door to significantly improved IT support – and was able to cope well with demands which were increasing steadily with the group's growth. Above all, TRG was delighted with the service it received.
Now, using House-on-the-Hill's SupportDesk, first line Help Desk staff can resolve reported incidents themselves or assign calls to second line PC support specialists who deal with specific geographical areas. The audit trail can also be important in helping re-assign work due to be done by staff who are ill or on leave.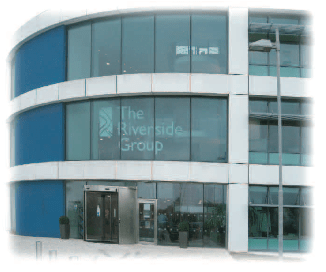 SupportDesk automatically routes the escalated call to the relevant expert, one of a number of measures which have boosted productivity. The product's linked Activities allows issues affecting the same individual to be combined in a single document, with the call closed only when all related activities have been completed. Staff can also interrogate the solution's KnowledgeBase to research answers to previously reported issues.
House-on-the-Hill provided a Web link so users could view the progress of their calls. The system is accessed via two different means: IT support staff have the full Windows client and there is also a Web interface accessible through a URL. Staff can see which calls are logged to them. Users can check the status of their problem or request. The Web interface can also be used to log calls but Riverside has preferred personal contact with individuals on the Help Desk for this.
Safe as houses
"The switchover to House-on-the-Hill was seamless. I literally cannot recall a single significant issue,"

Debbie Anacoura said. The smooth transition was helped by staff training provided by House-on-the-Hill in advance of 'Go-Live.'

"The product is really easy to use. Logging a call is such a simple and logical process",

Debbie Anacoura added.

"The graphical interface was very user-friendly. You can customise it exactly as you want it. The tool was perfectly suited to our needs. Staff are great with it. Our previous product was Java-driven and far more CPU-intensive."
Some of the more common problems handled by the Help Desk can arise from remote connections, with staff not realising they may be part of the organisation's virtual private network.
Technical support management use SupportDesk to generate reports such as the number of calls logged, areas covered, how many calls were opened and closed each month, and if any incidents breach internal Service Level Agreements (SLAs). These reports also help them answer ad hoc queries.
Reports can be used to assess staff's workloads and indicate needs to be met by the group's in-house training department.
Keeping pace with housing developments
The merger with English Churches Housing Group, which enhanced the Riverside Group's national profile as a leading Registered Social Landlord, meant the Help Desk faced even sterner tests.

"The merger caused massive challenges, mainly because ECHG is dispersed all over the country,"

said Anacoura who graduated from and worked for Liverpool John Moores University before joining Riverside some eight years ago.

"We had grown substantially before that but previous mergers had generally involved just one office. English Churches Housing Group has around 200 sites nationwide, so IT support staff could not visit them all on a regular basis. A lot of our work needs to be carried out remotely."
As a result of the merger many staff moved offices, requiring configurations of new computer and email systems, and decisions on which models of PCs, laptops and mobile devices should be used.
"The service has been absolutely fantastic"
House-on-the-Hill's competitive price had laid the foundations for its relationship with Riverside

"but the really strong point since we've been using the product has been the service which has been absolutely fantastic,"

Anacoura commented.
"I can't fault them at all. If ever I have a problem I'll call or email them and they'll usually deal with me straight away. If they can't fix it immediately they'll call me back. We don't have to chase them. The service is personal – you always feel you're dealing one-to-one. That's a big plus,"

she went on.
"Not that I've had to call them up often. Our queries have generally been 'I'd like to do this. Can the system handle it?' They've been very flexible in solving problems."

"Customer service is very important for us at Riverside so we recognise it when we see it!"

How would Anacoura sum up the benefits to the business of a high quality Help Desk solution?

"There are great benefits to the end-user because they now get confirmation that a call is logged and instant feedback on the status of their problem,"

she answered.

"We know what's happening at every step."

"This product does everything we want it to do and if there's anything we don't yet know about but want it to do in future, I'm confident House-on-the-Hill will point us in the right direction."