Newport City Council selects service desk specialists House-on-the-Hill to improve performance and communication
Newport City Council was a hive of activity during an unseasonably sunny day in October. The birthplace of Welsh poet and writer W.H. Davies, Newport was celebrating all things literary with the Council backing the annual October 'Big Read' event, with readings, workshops and activities taking place throughout the city. During an interview with the Council's IT Services Manager Mike Doverman, it became clear that this bustling environment is the norm for Newport CC, and in particular, for the hard-working IT team.
Finding the Right Solution
It was through various research avenues that Newport City Council came to the decision to choose SupportDesk ITSM as their service desk tool, including consulting Gartner reports, carrying out extensive internet investigations and listening to word of mouth recommendations.
Certain requirements such as improved communication and a process driven ITIL environment were at the top of the list during their search, plus the need for a system that could integrate with Active Directory and LANDesk. Other highly desirable search criteria included the want for a user friendly application which could be administered and customised without much external help, plus (it almost goes without saying), the necessity for cost-effectiveness.
So, after going through a tender process, then trialling SupportDesk for 60 days, Newport discovered that the software did what they wanted it to do, meeting the Councils procurement requirements for quality, and cost.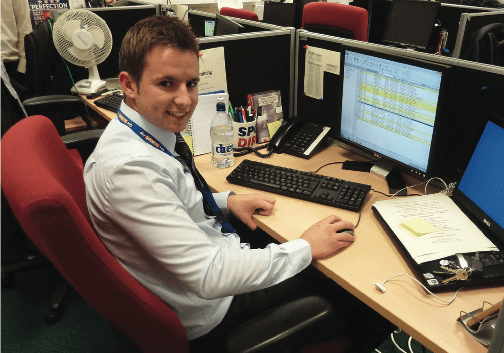 The added attraction of House-on-the-Hill having exclusive professional experience made the decision categorical, and Mike explained that Newport
"wanted a company that had experience in one specialist arena. There are people out there who do a mixture of products; we wanted a company that just specialised in service desk software."
Variety, Common Issues and High Priorities
ow, a hugely diverse range of around 200 calls are logged in SupportDesk every day at the Council, to be dealt with by the helpdesk team of 7 and IT team of around 50.
"We have a lot of changes"

and Mike listed just a handful of the types of call received, including priority changes, escalations, infrastructure changes, inventory rollouts and virus updates.

"We've got a very strict change process"

he emphasised, and noted how SupportDesk's ITIL compatibility is a huge bonus to the Council:

"the ITIL format of the software allows us to monitor the change processes a lot better than we did before."
Like any helpdesk, some calls will occur more regularly than others. For Newport, a familiar request involves the unlocking of accounts across multiple systems. So how are these recurring calls tackled by the team? The answer is that there is now a QuickCall set up for this issue within SupportDesk, with all the necessary information already in place. Therefore, it is simple and efficient for the service desk team to resolve these common calls, and to provide customers with the right solution, fast.
Better Communication = Improved Customer Service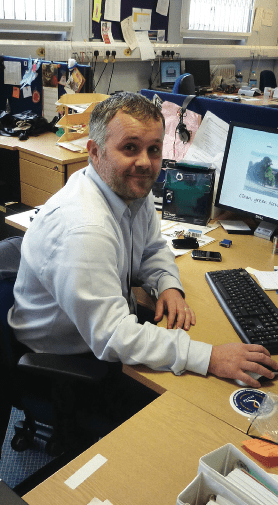 It was becoming clear during our conversation that SupportDesk was proving a valuable tool for the Council, and Mike explained how
"an improvement of the service that we offer to customers is call resolution, being able to give accurate advice, and to be able to escalate some calls to the correct people."
Other areas in which SupportDesk has made a difference to the working practices of the IT service includes enhancing their ability to track operations, and Mike explained,
"It's enabled us to monitor a lot better, so we can measure performance."

Mike also added that

"communication is better, with the email system especially"

and that the team find the KnowledgeBase for storing information of known errors, and the automatic email function (with relevant attachments depending on call type), very useful features. However, it is not just internal communications that have improved, but also external, as Mike revealed,

"the portal will change the way we do business: because we can capture relevant information at the point of incident logging."
Security is of course, as is the case for any Council, a big issue. Incidents are sometimes logged for the team at Newport which, due to the nature of the Council's business may include security incidents. In these cases, the IT service must swiftly step in and shield against any damage to the Council or individuals involved. This demonstrates how the ability to prioritise and quickly assign calls to the right people within SupportDesk is a key advantage.
The Personal Touch
Describing House-on-the-Hill as a friendly company, Mike shared his thoughts on the support service that Newport now receives as a SupportDesk customer:
"It's good: we log calls both over the phone and via the portal. We find that (House-on-the-Hill) are very quick with responding, very quick with feedback, and if it's something we haven't thought of, (they) are quick to tell us."
Comparing HotH's support service to previous experiences, he clarified,
"I can speak to the person who I need to speak to and that's a massive benefit for us."
The personal yet direct approach of HotH therefore makes Newport's service desk maintenance easier, as does the ability to speak to the same consultants who performed the original implementation and configuration. When discussing the implementation of SupportDesk itself, Mike also spoke frankly:
"There were some challenges as there always are with service desks, there's some things it doesn't do, some things it does, but overall the system performs as we'd expect it."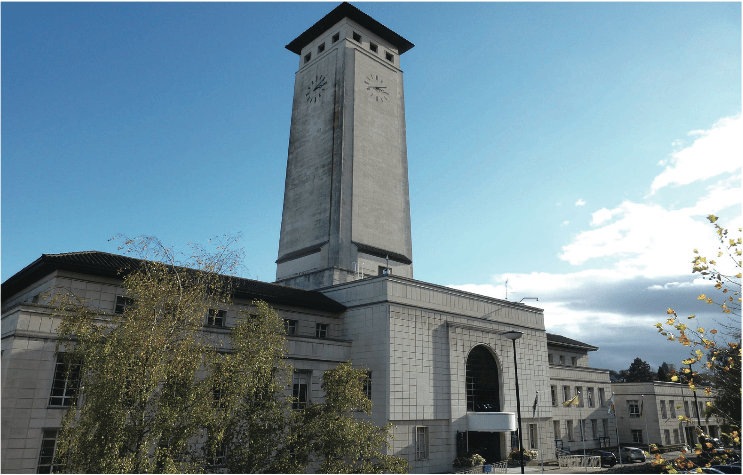 What's Next
For the team at Newport, enhancing
efficiency and the customer experience is paramount, as is continually improving services whilst simultaneously saving costs. When choosing SupportDesk initially, they recognised the advantage of the tool's capability to 'bolt on' solutions and expand with little expense. Indeed, Mike seemed satisfied that
"the cost of (adding to SupportDesk) is transparent"

and that

"it allows us to 'scale up' the product"
offering enough flexibility and ease of use for the team to evolve the system as they want.
SupportDesk from House-on-the-Hill is proving a time and cost-saving tool for the Council, boosting the working practices of what is already a highly competent and experienced IT service. So now, it looks like the only way is up for their service desk system, as SupportDesk is becoming an increasingly integral part of the challenging and varied day-to-day operations at Newport City Council.