Concorde IT Group evolve their Customer Service Management with House-on-the-Hill
A Scalable System
A national IT service and solutions provider that supports over 800 customers in the UK, Concorde IT Group has been using SupportDesk CSM from House-on-the-Hill for many years. The IT Service Desk Manager at Concorde has been in charge of SupportDesk for three of those years, and in an interview held at the House-on-the-Hill offices, described Concorde's course of extending their system as the company evolved: "We adopted House-on-the-Hill after acquiring two companies in short succession. We analysed our needs and House-on-the-Hill provided a great fit solution for us moving forward."
"We chose House-on-the-Hill as it could scale up or down to meet our requirements. SupportDesk was the right choice for us as it allows us to replicate systems as we develop and grow as a business."
Heightening the Customer Experience
With SupportDesk CSM now being utilised across all Concorde sites,  the IT Service Delivery Manager set about evolving the tool to create a system that performed exactly as required, and most importantly, would enhance the Customer experience.
Managing three separate areas covering Hardware, Software and 3rd line support calls, Concorde wanted a system that offered a highly streamlined user experience, yet could accommodate an intricate configuration. Behind the scenes of Concorde's Service Desk successfully manages their over 200 IT Service Level Agreements, numerous workflows and high level of communication.
SupportDesk has allowed Concorde to heighten communication, and gives an insight into the types of calls dealt with on a daily basis: "A typical hardware call could involve a faulty laptop screen, whereas a software call could be about how to set a printer up on a network. The SupportDesk system allows us to create different workflows depending on the Type and Status of the call and then it applies the correct flags to the call for us."
This level of automation means that the Service Desk technicians at Concorde do not have to worry about missing anything, or spending time directing calls to the relevant parties: they can focus purely on providing the best level of customer service.Concorde have also introduced a clever but simple engineer tracking process through the system which automatically sends emails to engineers who can respond on their smart phones. The system then reads those responses to give timings of on-site work and accurate information on the status of the calls.
Customisable 
Concorde IT Group is constantly evolving, and so if a new customer requires something different for their IT support service, then House-on-the-Hill allows them to easily implement changes to SupportDesk to allow for this. Concorde are pleased that "the system is easy to maintain and it does what it says on the tin. It's been set up really well and we like the fact that we can change the system anytime. So, if we need a new status, new workflow, or need to change the workflow, we can work it out and change it without needing to get [House-on-the-Hill] involved."
For larger system alterations that have required support from House-on-the-Hill consultants though, Concorde know that there is always help at hand: "If we ask a question we always get a very quick answer." Working with the same consultants that performed the initial setup has proved a great advantage.
"Our House-on-the-Hill consultant knows the system well and they understand the set-up as we have quite a lot going on in the background that's all automatic. So it's good to get that continuity of service." 
User-Friendly 
For Concorde, the level of automation in workflow and email communication means that using the system is a streamlined and user-friendly experience. Customer communication is extremely important, so to ensure that customers are always kept informed, numerous automatic emails at various call milestones have been configured: "the majority of calls are logged by customers via email, with over 90% being logged in this way. The system is brilliant as they are automatically read in, with an automatic response and reference from which Customers can track their call."
When it comes to data collection, SupportDesk solutions allow for as much or as little as is required, and at Concorde,
"We don't want it to be too onerous to log calls, but it's got all the basic information in there. The system's very intuitive."
This means that for Concorde's Service Desk technicians, the call logging process is condensed enough to capture essential infor-mation within concise, straight-forward steps, leaving them to get on and help customers rather than battling with the system.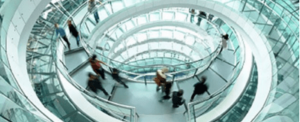 Moving Forward 
Concorde are always looking for ways to enhance the customer experience further, and have made use of House-on-the-Hill's training and consultancy services to glean information as to how better use the system's reporting capabilities. After receiving a training session on reporting, Concorde described how they are now looking to do more graphical reports and more 'packs', to enable them to give more relevant information to their customers.
SupportDesk's QuickReport functionality allows for this level of transparency between business and customer, with the capability to automatically run scheduled reports:
"we will be producing a management pack every month for our customers that is scheduled. It will just come out of the system and be sent to someone on email, and away they go."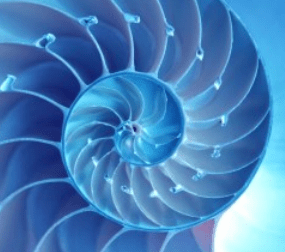 So, for Concorde, SupportDesk's flexibility and scalability has been at the forefront of what has been a positive user experience for many years. It has allowed them to create a system that suits the needs of the business, the customer, and has enabled them to focus on what's important. "It's a cracking system. It allows us to get on with things knowing that our system is in safe hands."