Accord Group Housing Association bring order to their service management with SupportDesk ITSM and ISO 20000
Just around the corner from West Bromwich Albion Football ground, Accord Housing Association's Head Office accommodates an industrious and progressive IT department, with the Service Desk team of 9 supporting over 100 Accord sites across the West Midlands. An interview with Information Systems Manager Ian Tinsley revealed an overarching ethos within Accord to consistently improve the service they offer to customers, with the company exhibiting an impressive list of IT service qualifications, including training all helpdesk staff to ITIL v3 level and achieving ISO 20000 Accreditation.
While Ian took a quick break from the service desk, I was able to quiz him about Accord's experience of obtaining and maintaining ISO 20000, and how a new service desk software tool: SupportDesk ITSM from House-on-the-Hill had greatly assisted with the process.
A Multi-Faceted Organisation
Accord is a group structured Housing Association with 13,000 properties and 18 specialist care homes. The organisation has lots of partners and lots of projects, which ultimately means that there are always numerous competing priorities, with high demand for internal IT Support as well as high expectations from external independent companies.
Ian spoke enthusiastically of how the HA is heavily involved in regeneration work including building new properties and new care homes, as well as designing and building sustainable properties: an admirable and altruistic project that interlinks with support work schemes.
"The aim is to get young people into work through these programmes"
Ian said,
"to build eco homes which are low cost to buy and easy to build."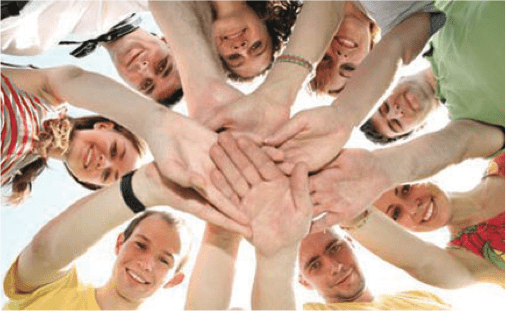 So, with all these operations running simultaneously across multiple business areas, and all reporting IT support issues to the service desk, Ian admitted that
"It got to a point where it was chaotic. There were no service levels; it was just whoever shouted the loudest that got the support."
So at the end of 2009, Accord made the decision to do ISO 20000 in the hope that it would
"bring a bit of order to the chaos".
A Step in the Right Direction
The first step for Accord was to look at their service desk tool. Accord originally had a system in place which Ian described as "a small self-service module on our intranet which was good for call logging, but it wasn't very good for scheduling or working with SLAs." Ian added that the unsatisfactory reporting capabilities of their previous system meant that "it was quite manual having to go through all the statistics."
So the search for a new helpdesk tool began, and Ian visited various exhibitions including The Service Desk and IT Support Show and IT in Housing, and it was at these events that Ian discovered House-on-the-Hill.
Speaking to HotH consultants and taking a look around the software, Ian found that SupportDesk would be a good fit for Accord, pinpointing that
"what we liked about [SupportDesk] was that it is Pink Verified, it is ITIL focussed, and it is reasonably priced."
Ian specified too that a particularly important deciding factor was SupportDesk's configurability:
"There were systems out there that were pretty feature rich, but they weren't as configurable: they were pretty rigid in what they did."
This priority for flexibility stemmed from Ian's awareness that, with Housing Associations and Accord in particular comprising of very complex infrastructures, they would need to continually develop the system. Therefore a tool that would allow them to do this without requiring numerous costly development days was a huge advantage.
Something to Talk About
Once the service desk tool was decided upon, Accord implemented and tested ISO 20000 within a smaller site for 12 months before extending it to the full organisation. Accord was then audited and awarded ISO 20000 Accreditation in early 2010, which was a great achievement for the IT department.
A major aspect of ISO 20000 is analysing and working to improve processes, and for Accord, it was placing SupportDesk central to their day-to-day operations that allowed Ian and his team to do this proactively. He told me that
"now, we have regular team meetings every 3 weeks where we get the system up on the screen and go through the incidents and use any issues as a learning experience."

Ian also highlighted how SupportDesk has

"given us more of a talking shop for people to contribute, look at what's happened within the department, discuss it and look to improve service."
Making it Their Own
From using SupportDesk for Incident Management, Problem Management and Request Fulfilment, Accord then also decided to set up a Project Management folder in which all budgets and changes could be mapped against individual projects. Making alterations like this to the system, whether big or small, Ian seemed pleased that he could always count on House-on-the-Hill for support:
"we can easily amend things, but if we require anything bigger we let House-on-the-Hill remote in and they develop solutions in tandem with
our requirements."
Highlighting how the software's flexibility is a huge bonus for Accord, their bespoke projects folder has been specially configured so that it does exactly what they need it to do and Ian explained that the ability to create links across folders within SupportDesk is an especially useful feature. Now any Incidents or Problems that are associated with specific projects can be linked and viewed together.
Therefore, it was clear that the service desk at Accord was no longer just being utilised as a call logging system, but, as Ian confirmed, now also functions as
"a vehicle for improving our processes: it gives us the opportunity to monitor the progress of the team and perhaps correct if people are moving away from certain processes."

He added too that

"It is surprising what you can pick up from the system."
Indeed, it is picking up on trends and extracting solid facts and figures from SupportDesk that has enabled Ian to approach the board with evidence of instances in which the IT Department may be in need of extra staff, extended budgets or new equipment. Ian confirmed,
"we tend to get taken more seriously by the Chief Executives of the organisation; I can prove that we are getting more calls within a certain area, prove what the issues are, and it gives the opportunity to classify and report on various aspects."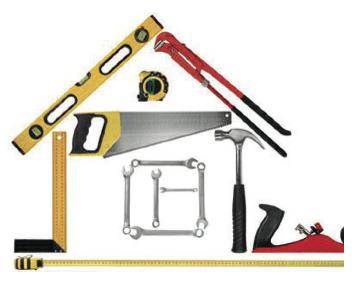 What's Next
Now with ISO 20000 and SupportDesk in full swing, Ian listed a number of new areas that he was looking forward to improving on, such as providing more readily available information to customers and staff. He noted that
"we want to be a bit more transparent and provide more reports."

Considering too the time and effort that Ian used to spend going through statistics, he added that he is

"looking forward to being less manual with reporting and being able to snap some of it into our intranet where people can just click and look at their own stats".
Continuing Accord's commitment to customer service, Ian was also planning to put customer satisfaction surveys into Incidents in order to see how the service desk was performing, and specified that
"we do customer satisfaction as a whole, but we want to do it on a day to day basis as well, next to calls."
So it was with satisfaction that Ian could say that achieving ISO 20000 in conjunction with implementing SupportDesk from House-on-the-Hill had
"brought a fair bit of order to some of the chaos we had."

With plans for another audit this year in order to match their ISO 20000 processes to the new ITIL v3 best practices, Ian recognised that implementing a new service desk had not just brought some order to the organisation but also provided

"a good platform from which to move forward."