I don't think anyone at House-on-the-Hill team is up to running a marathon, well perhaps Dave. But when I read about the London Marathon being cancelled and being substituted on the day by the 2.6 Challenge, I thought 'We can do this!' as a team effort.
There is a strong sense of comradery amongst our team, and even though we are all safe and well, we do miss not seeing each other. This seemed an opportunity for a collective effort for the staff and members of their household with some tales to tell.
We are not great runners but there are plenty of cyclists. 6 of us pledged and completed a jaunt of 26 miles. Stephie had never done this distance before on her city bike and asked for prayers. She might have been worried for her legs, but from experience, I was more concerned about saddle soreness. She completed the outing with no complaints and drank a chilled lager after the event with no temptation to sit on the cold can!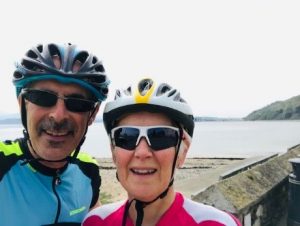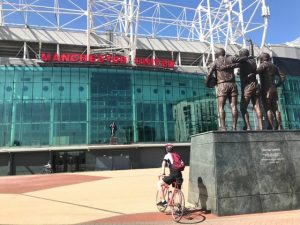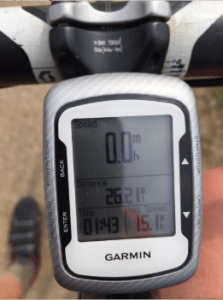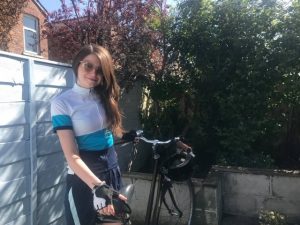 Rachel's household had an eclectic mix of events; Gareth promised 26 chips into a bucket (we did have to be reminded that he is a golfer, because our immediate thoughts related to French fries!) Daughter#1 made 26 cakes and cookies for neighbours (sadly that couldn't include us ☹). Rach and Daughter #2 completed a 2.6 km egg and spoon race. And head of the household Reggie was tasked with eating 26 dog treats in 2.6 seconds – definitely a food theme in this home!
Inge's troops had their own version of a triathlon with Steve cycling, Inge running (not 26 miles, but a very creditable 2.6 km for a non-runner) with their son swapping swimming for a 26-shot table tennis rally.

Will has gifted us with a spectacular show of his 26-event fitness program. See it for yourself below! Amazing feat considering he normally only moves from his desk to get his lunch!
We did have one other runner – Pradeep ran for 2.6 minutes on a lovely sunny Sunday in Salford!
Novelty event goes to Luke who endeavoured 26 'keepie upies' with a loo roll. But he got frustrated because it kept unravelling and gave up, 'I don't want to waste my bog roll – I might not be able to get any more'. A sign of the times.
House-on-the-Hill has pledged £26 for each participant (even Luke), letting the youngest choose our designated charity. The girls opted for The Wellspring Charity which supports the homeless in Stockport. The team are always keen to help those with no House to go to.